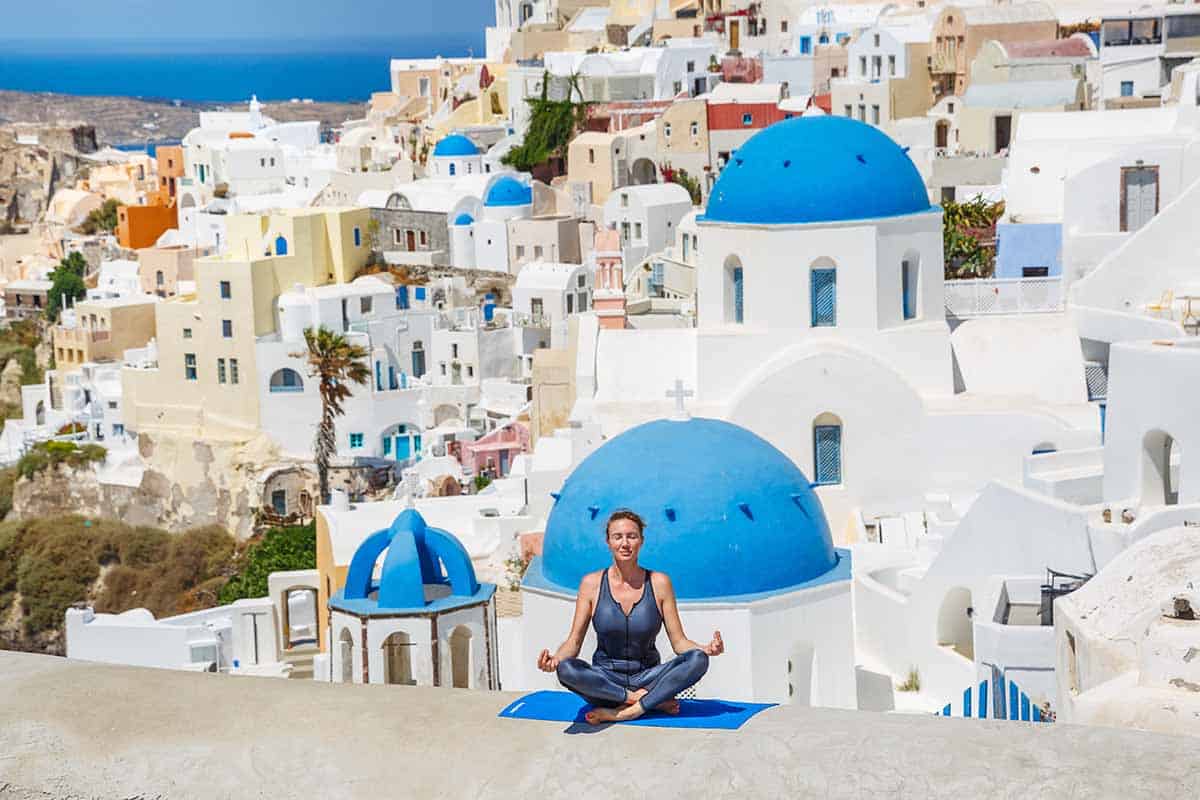 M
any people travel to Europe to go on a yoga retreat. It is a transformational vacation where you can learn and push yourself past your comfort zone.
There are countless yoga retreats in Europe to choose from. Spain is a great place to go on a retreat because yoga is the most popular in this location. The best yoga retreats in Europe offering the best settings for relaxation and learning are:
Yoga is an extraordinary practice to become more self-aware and open to new challenges. Read the article below and discover more about the 10 best yoga retreats in Europe. 
Is Yoga Popular in Europe?
Yoga is popular in Europe. Yoga retreats in Europe are in peaceful, relaxing settings which provide a sense of serenity and well-being. These natural locations are far away from significant populations and busy streets.
Europe has organized some great yoga retreats for traveling visitors. A yoga holiday in Europe gives people a reason to visit the tourist attractions and immerse themselves in the continent's rich cultures. Yoga retreats in Europe promote a deeper purpose and connection with yourself and the universe.
Where is Yoga the Most Popular in Europe?
There are many countries in Europe where yoga is popular. However, the place in Europe where yoga is most popular by far is Spain. The country offers the perfect setting for relaxation and clear meditation, as it is warm and inviting.
Many festivals in Spain celebrate the practice and concept of yoga. It gives people who adore yoga the chance to connect and practice together.
Which Country in Europe Has the Best Yoga Retreats?
Spain has the finest yoga retreats in Europe. Spain offers impeccable scenery with gorgeous beaches and delicious food. It is the ideal location to recharge, relax, and engage your spirit with some soul-soothing yoga. The best areas for a yoga retreat in Spain include:
Andalusia
Barcelona
Canary Islands
Ibiza
Mallorca
People who go to these retreats learn how yoga is good for the mind, body, and spiritual connection for the human being. Make sure that whichever retreat you choose, the weather is nice to enjoy the experience fully.
The 10 Best Yoga Retreats in Europe
Yoga nourishes the mind, body, and soul. Many people who practice yoga have a passion for it and will travel to new and exciting places to learn more about it and practice with some of the world's most gifted and renowned instructors. The following are the 10 best yoga retreats in Europe:
1. Shanti-Som Wellbeing Retreat Spain
Shanti-Som Wellbeing retreat is hidden in the perfect secluded area among the Andalucía Hills. The design of the property is a brilliant tribute to Balinese culture. The setting allows yoga lovers to take a deep breath and slow down their minds.  
This 15-room retreat offers wellness programs that can help visitors with the following:
Health
Fitness
Relaxation
Mental clarity
The meals are prepared healthy, and the spa treatments are rejuvenating. There are also a variety of classes, such as yoga, Pilates, and fitness.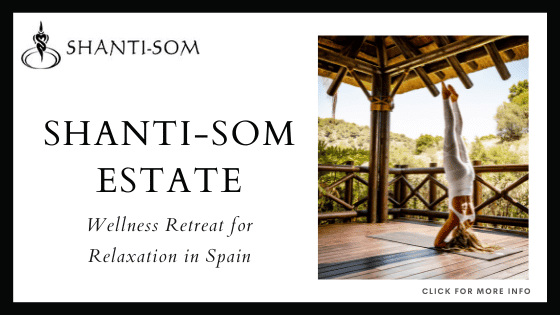 This retreat is the Sayanna yoga program. It is for five nights, and it includes excellent amenities. They have lovely treatments for the body and mind. The yoga program aims to combat stress and improve mind-body consciousness and flexibility.
You get a total of six yoga sessions, with access to the daily EPIC Vital group activities with even more yoga sessions. You can get a massage and relax on the beautiful beach. In Portugal, you can combine surfing, yoga, and hiking for a genuinely inspiring experience.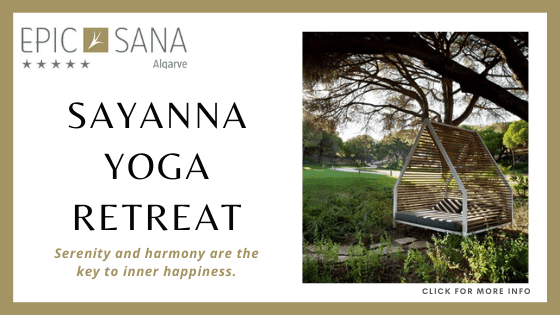 This retreat is one of the most highly admired in Europe, complete with beautiful views and facilities. Good food and Pilates are also a part of the retreat. If you feel adventurous, you can dabble in learning about essential oils and taking meditation classes.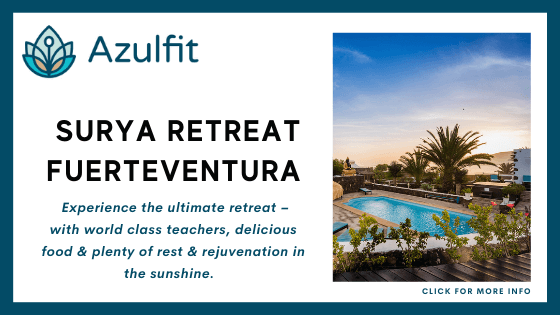 4. Ashtanga Montauk Sicily
Practice yoga as the morning sun warms your face. You can spend the rest of the day doing whatever pleases you. You can take a second yoga class during the day if you wish. You can also participate in workshops that focus on arm balances, backbends, and inversions.
You can even learn to surf at this retreat. This yoga retreat can last as long as up to 10 days.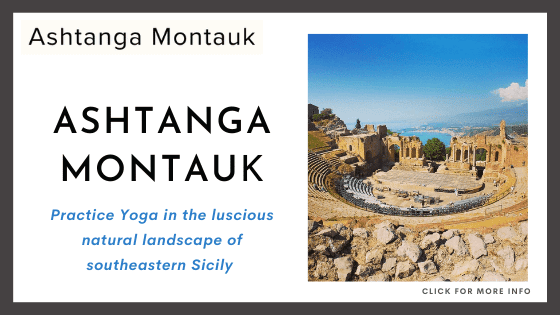 5. Yoga Rosa Retreats Ibiza
This place is a beacon for yoga enthusiasts. This retreat is a delightful place to engage in the practice of yoga while you are on vacation. Yoga is studied as a healing practice, focusing on finding inner peace. You can also learn about meditation. An authentic yoga expert will teach you.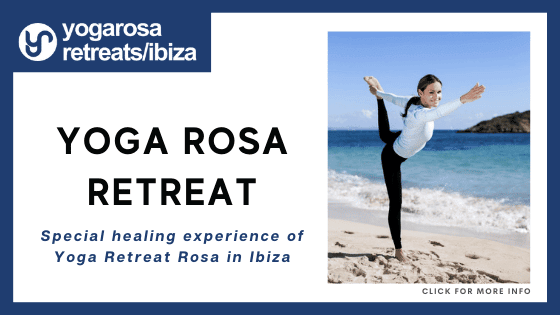 You can practice yoga surrounded by the fabulous island Paros. When your yoga class is done, you can explore the island of Paros. The styles of yoga taught on the island include:
Hatha
Restorative
You can walk in different parts of the island, including the beaches. The setting is gorgeous, and you will feel rejuvenated by the time the vacation is over.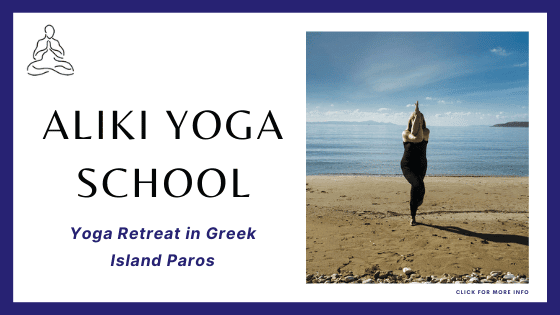 You will find this retreat located in the town of Rovinj. It is ideal for the person seeking both enlightenment and adventure. The yoga you will practice includes:
Hatha
Vinyasa
Yin
In the Rovinj retreat, you will strengthen your body and mind. You can also participate in tours on a boat, as well as go kayaking and biking.  You can even hike on the mountain and enjoy the view from above.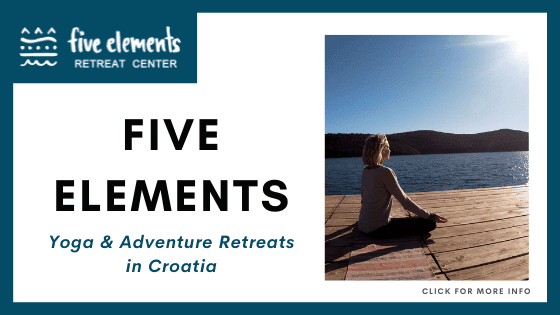 10. Mahakala Retreats Montenegro
This retreat is in a small town on the Adriatic Sea. There are a plethora of activities during this retreat. Some of these include:
Yoga sessions
Workshops
Nature outings
This retreat, in particular, is excellent for the dedicated yogi, as you will learn and practice many different types of yoga. These include:
Vinyasa
Yin
Hatha
Sivananda
Bhakti
This retreat is the perfect place to grow as a yoga student with all these options. Majestic mountains and glorious views surround this retreat.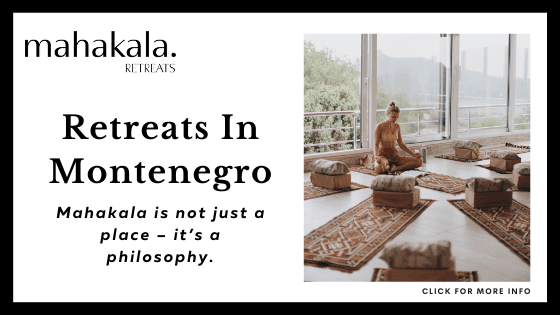 Yoga retreats are prevalent in Europe, as there are so many places to choose from. If you decide a yoga retreat is suitable for you, you will get to meet some great people and make a spiritual connection to them through your shared love of the practice of yoga.