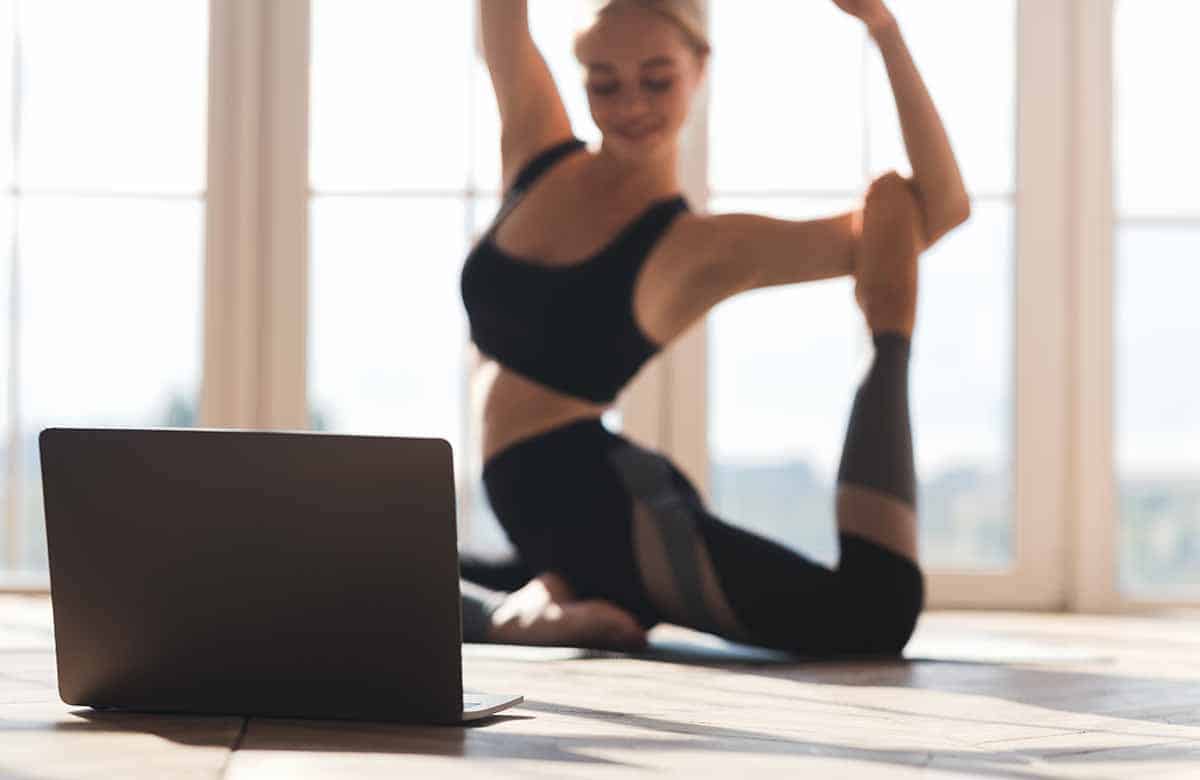 4 Best Online Kundalini Yoga Teacher Training
K
undalini yoga is an age-old practice that Yogi Bhajan recently introduced to the western world. Yogi Bhajan brought Kundalini yoga to the western world in the 1970s. Before that, the yoga practice was a secret only taught to the royalty and nobility for thousands of years. It's only now that the public can access it.
Kundalini yoga is the most potent form of yoga. Kundalini describes a coiled-up snake. Energy in our bodies is viewed as a coiled-up snake residing in our spines where the chakras reside. By practicing kundalini yoga, we recoil the snake and awaken it. Kundalini yoga helps awaken the energy within us and unlock our chakras.
The following yoga schools have the Best Online Kundalini Yoga Teacher Trainings out there:
This ancient form of yoga focuses on meditation, chanting, and singing. When you leave a kundalini yoga class or Kundalini teacher training, you will feel like you've been hanging out with your friends and sang, made it to your yoga mat for your daily practice, meditated, and done an intense physical workout at the gym. It is the most incredible feeling ever!
In a Kundalini yoga class, you will find people wearing only white clothes. This might come as a surprise or look like a cult, but it's not. According to Yogi Bhajan, colors symbolize energy, and wearing all white wards off negative energy and helps us channel the positive energy within as without. Yogis also wear white head coverings to contain the energy within the body.
Over the last few years, Kundalini yoga has gained more popularity because celebrities have practiced it and recommended it to people.
Kundalini yoga is an ancient practice that merges Bhakti yoga (chanting), Raja yoga (meditation), and Shakti yoga (the expression of power and energy). The practice of Kundalini yoga is to arouse the "coiled up snake" at the base of the spine and awaken the six chakras all the way to the third eye.
All the postures, breathing, and chanting in Kundalini yoga are meant to arouse the energy within and prepare the body and mind for the Kundalini rising.
Life brings about its ups and downs. By practicing Kundalini yoga, we arouse self-awareness and generate more balance and control to help us face our challenges and triumphs. Kundalini yoga is sceven to accessentifically proven to stimulate certain parts of the brain that increase awareness. Through movement, breathing, and timing, this form of yoga increases your energetic awareness and the nervous system on a cellular level.
Why is Kundalini Yoga so Powerful?
Kundalini yoga is the most potent form of yoga because it is physical and spiritual, making it robust. Every day, we have energy soaring through our bodies, enough energy that we need physically, emotionally, and spiritually. By tapping into the Kundalini energy, we are awakening a more potent form of energy. One that sleeps in many people naturally.
Kundalini yoga opens the third eye. The third eye helps us see more than the physical, unlike the two eyes we have. Opening the eye doesn't mean cracking your forehead open but activating the spiritual eye. You won't see things beyond our perception when you close both your eyes, but we see things beyond our perception when the third eye opens. We can perceive anything perceivable.
With consistent practice of Kundalini yoga, you will balance the nervous system and awaken spiritual thoughts. Your concentration and focus will increase through regular practice and make it easy to balance all your chakras. As you work on your Kundalini, you'll eventually be able to clear blockages and allow the energy to flow within you.
How long is Kundalini teacher training?
Different institutions offer Kundalini teacher training for different lengths of time. On average most classes are 200 hours. This could take a couple of months or weeks, depending on the program. Some programs have more hours and others less.
(Skeptical about taking an online training course? Check out this article answering the question "Is online yoga teacher training worth it?")
The 4 Best Online Kundalini Yoga Teacher Training
The internet is flooded with Kundalini yoga teacher training programs. Here, we have put together the best teacher training programs you need to join to learn Kundalini yoga.
1. Brett Larkin Yoga Uplifted
This Kundalini yoga teacher training program by Brett Larkin Yoga Uplifted contains two hundred hours of online study approved by Yoga Alliance. This course is appropriate for anyone looking to deepen their understanding and practice yoga. You will get a transformation in the mind, body, and soul.
The course contains thirty modules, and you can complete one each day if you wish. Otherwise, it is self-paced, and you can pursue the course however your schedule allows and for as long as you need.
Each week there is a zoom call where all the students present their questions and concerns about the course. The call allows more interaction and understanding of the course details.
If you're already a registered yoga teacher, this course will add you to two hundred non-contact hours of continuing education. If you're a beginner, you will become a RYT 200 specializing in Kundalini yoga. The certifications you get are Yoga Alliance approved, allowing you to practice wherever you wish.
Your instructor will be Jolie, who has practiced yoga, meditation, and intuitive practice for over twenty years.
You will have a deeper understanding of energy/prana, healing, spirituality, and mysticism through the program. The course fuses mind, body, and soul.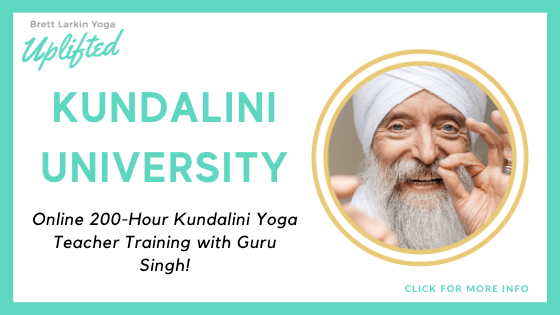 Kundalini Warrior as taught by Yoga Farm Ithaca is a self-paced course with teachings dating all the way back to the sixth century. The teachings in Kundalini Warrior are backed up by way of contemporary science and anatomical knowledge. 
This program has a female structured methodology and curriculum. Focusing on the energetic part of the body, with effective pranayama and respiration exercises. The breath exercises help the yoga movements that accompany it, helping you have an effective overall practice.
The program doesn't need you to have any prior experience. If you're a beginner, this course will be perfect for you.
Kundalini Warrior focuses on understanding the energy levels and how to purify them to flow more optimally and unlock your Kundalini. The main purpose of the course is to teach you powerful and classic Kundalini yoga and how these affect the energy/prana in the body.
The course has a combination of meditation, breathing, and mantras. By the end of the course, you will have developed these practices and merged them into your daily habits.
Yoga Farm Ithaca is the best place to find self-paced courses. Once you've signed up for this class, you will have lifetime access to it.
Considering the course has movement on top of breathing and chanting, you will increase your flexibility in the process.
(Want to know what all you're getting into? Check out this amazing Yoga Farm Ithaca review!)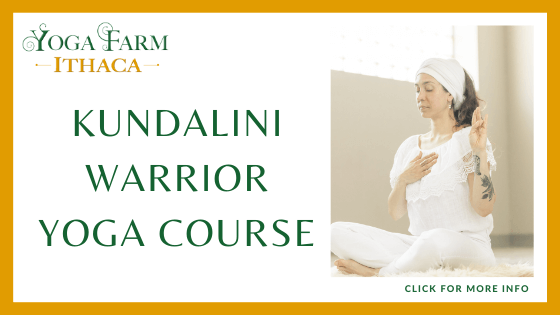 Is Kundalini Yoga Dangerous?
Anything powerful is also deemed dangerous because you might experience a lot of harm if anything goes wrong. When it comes to Kundalini Yoga, the energy current unlocked through the practice can impact physical, mental, and spiritual beings. This means that by unlocking your Kundalini, you would be able to even access repressed trauma and memories you had buried deep. All these come to the surface as raw emotions.
It is okay to awaken your Kundalini, and it's not dangerous. All you need to go through it all successfully, is an experienced yogi who has guided many through the process. Your trainer/guru will help you unlock the energy slowly to adapt to every emotion, feelings, and trauma that you have to deal with then move forward.
Awakening your Kundalini is like shedding the skin of a snake. You get to experience your past, look at the decisions you made from a different perspective, make peace with them, and move forward to living a blissful life.
If you haven't dealt with or healed your past and childhood traumas, you must do it upon awakening. When you have your teacher by your side, you will be able to deal with all the emotions and feelings that will arise, deal with them, make peace and embrace a new life.
Do not be afraid of Kundalini as no known person has gone crazy because of their awakening. Your guru will help you prepare your body for your transformation, help you trust your intuition, and connect with your higher self.
Kundalini yoga isn't a religion on its own, hence why it serves everyone irrespective of their religion.
Under the guidance of your teacher, most times, you'll be asked to stop using meat, alcohol, and drugs as soon as your Kundalini starts to awaken. Abstaining from such substances help clear your energy and prevent any challenges.
Most people are afraid of Kundalini yoga because it may result in cutting off family and friends. Picture it this way if you had to cut them off, it means that you were putting up with them rather than connecting on the same level. Your frequency will rise, and you wouldn't need to remain in situations you were tolerating.
How do I know if my Kundalini is awakened?
Maybe you've been practicing Kundalini yoga with your teacher, and you're now wondering what the signs are when the Kundalini is awakened. Here are some signs you might see in a kundalini awakening:
You experience an "ego death," and pursuing happiness becomes a top priority. You will realize that your mind controls your happiness, and you take control of it.
You're filled with love and bliss, and you become very empathetic as you experience oneness with humanity and the universe. You will also start prioritizing your happiness above all and stop settling.
You feel like you're beginning a new life. You mourn your past experiences and trauma, revisit them and make peace with them by letting go. If you had any repressed traumas and memories, they would come to the surface for you to deal with and make peace with them. You will also feel sad about the decisions you once made that weren't right and the things you went through.
You make big life-altering decisions that need to be made. If you have any significant decisions that could make your life better, you start making them without hesitating. You will start choosing the right career and people you want to hang around. You will have a realization of what's working for you and what isn't.
You may experience physical symptoms such as waking up at odd hours, a physical rush of energy through your spine, sweating a lot, crying, etc.
You begin to experience synchronicities in your life where things work themselves out at the right moment, leaving you feeling amazed.
You become one with nature, and you have peace when bathing in nature, making you spend most of your time outside. You will now feel the need to go hiking and take walks in nature.
You begin to question things like religion, tradition, politics, why they exist, and how they serve human beings. You will see the true purpose of them all.
You get an urge to serve others. You realize that we are all one, and devotion to others' aid is the noblest thing you can do.
Kundalini yoga is the most potent of all other types of yoga. Practicing this ancient yoga needs guidance from the right teachers and devotion on your end. When looking for a suitable class to get you started with your spiritual journey or teacher training, the above courses are the best you can pursue. They are reputable and have guided thousands of people through the practice.