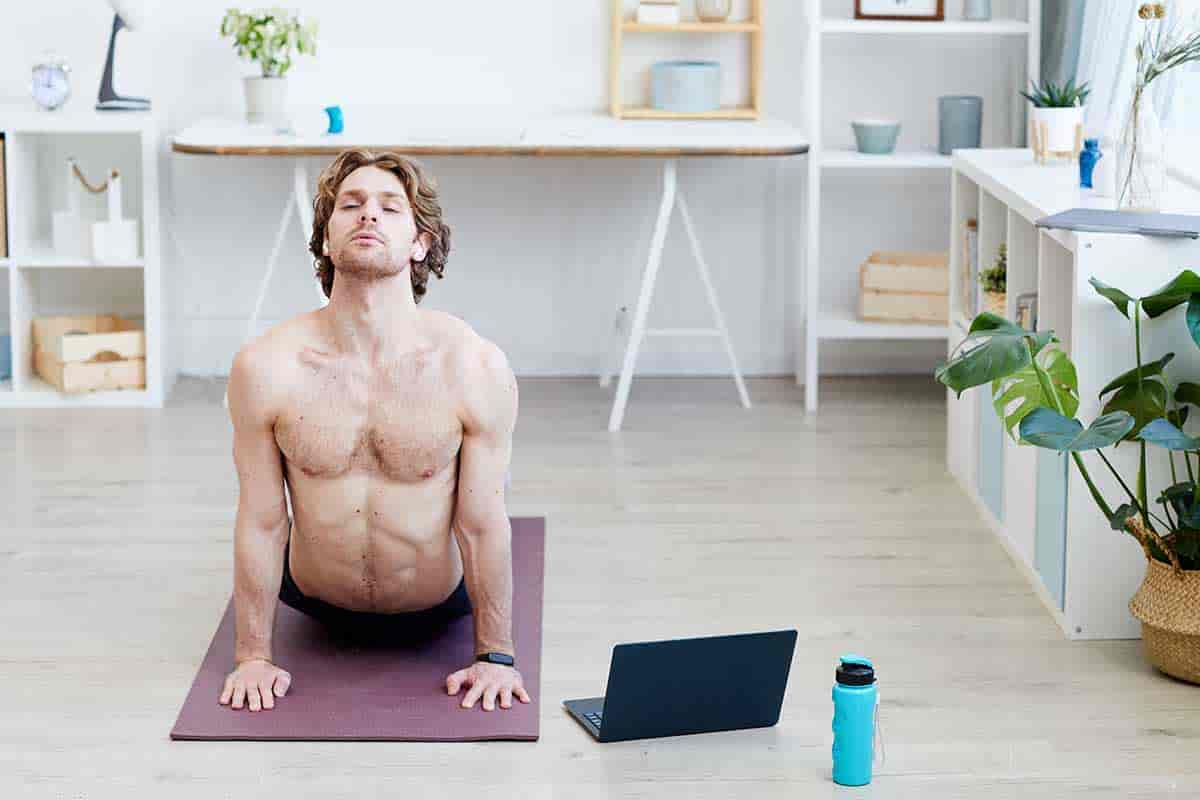 The 5 Best 300 Hour Yoga Teacher Trainings Online
I
n 2020, the yoga alliance approved online yoga teacher training as an approved way to become a certified yoga teacher with Yoga Alliance. Online platforms for career development and enhancement are now streamlined as efficient and innovative ways to practice what you care about. A yoga teacher training can allow you the opportunity to evolve your practice or your interest.
What exactly do you learn in a 300-hour yoga teacher training? You cover a wide range of material in a 300-hour training regarding primary yoga positions, the philosophical aspect of yoga, and proper breathing techniques. The training would also include a more extended look into the physiological and anatomical aspects that go along with the practice.
What are the possibilities, you ask? Becoming a yoga instructor for a fitness center or another organization, the ability to branch out as a business owner, and even working within a consultant capacity. Read on to find out more.
What is the Yoga Alliance Standard for 300 Hour Yoga Teacher Training?
With the unlimited potential that is becoming a yoga instructor offers (even for men), the transition has never been more appealing than now since you can properly learn the curriculum/workflow of it completely online.
Here, check out why morning yoga for men is effective for men!
The Top 5 300 Hour Online Yoga Teacher Trainings that we recommend are:
The 300-hour training essentially is a replacement for the original 200-hour foundational required training that registered yoga schools would generally offer. (check out ryt 200 yoga alliance for more!) Therefore, the 300-hour course is an advanced option since it works as a replacement.
The standards of the course consist of including dedicated hours to specific areas of education. This is set to allow for a complete understanding of the fundamentals and proper techniques within yoga.
The categories that must be included within an RYS (Registered Yoga School) training program would be practice and training with techniques, methodology, anatomy and physiology, and some contact work.
For just 12 days and five hours (about one week, five days), you will learn a large amount of material. You must admit, to the extent that the program's standard of curriculum goes into that, you would feel prepared upon completion.
You may be wondering what contact hours refer to. Contact hours are simply hours that a trainee would spend practicing in the presence of a faculty member and non-contact hours are the exact opposite, meaning that they refer to training hours spent not in the presence of a faculty member. Taking a 300-hour course can seem daunting, so click here to get actual advice on a 300-hour yoga teacher training.
In the case that you aren't already aware, the Yoga Alliance is a professional U.S. nonprofit organization that also focuses on membership trades for yoga teachers. The Yoga Alliance is how a yoga instructor can become fully accredited to practice.
The alliance can be thought of as an entity that advocates for universal access to high-quality material and coursework, provides specialized business practices to yoga schools, provides options for professional growth, and even develops and encourages proper scopes of practice and instructional standards.
During any online yoga teacher training, a trainee can expect to be encouraged to register with the yoga alliance to give them an immediate oversight for extended opportunities. The alliance makes the teacher look more reliable, knowledgeable, and someone who possesses 500 or more hours of direct yoga experience beyond just the assigned coursework. (If you need to get your full certification, check out 500-hour yoga teacher training online!)
What is the Best 300 Hour Yoga Teacher Training Online?
Brett Larkin Yoga Uplifted is our favorite out of the top five. We'll discuss his program details in the next section. But here's how we decided on this program.
There are multiple 300-hour yoga teacher training programs out there, so we are going to narrow it down to the five best that is offered. What makes a 300-hour course the best out of other considerable programs? The program will contain useful information, project opportunities, be inspiring and taught in a way that makes the trainee feel productive and knowledgeable with the content.
A program that considerably exceeds the bar will prepare you to not only learn the basics and be able to teach back techniques and different methods from breathing and balance to anatomical alignment and physiological aspects, but it also prepares you to obtain an advanced skill level within a short and condensed amount of time.
As an in-depth approach to learning the fundamentals of yoga, a 300-hour course can be taught in person or online. Most of the recognizable and popular courses that will be listed below offer a hybrid option that allows you to complete your work online and onsite, as well as a fully remote option.
Having both as options can open doors for potential teachers to tailor their education around their current schedules. This is one of the main reasons that instructors offer remote models for their trainings, to enhance accessibility for potential trainees.
The Five Best 300 Hour Yoga Teacher Trainings Online
Finding the best 300 hours of yoga teacher training online is a challenge, given how many possibilities there are out there. We've found five of the best, so you can choose from a handful of possibilities that you know are top tier! Up next, we'll share our favorites for the five best 300-hour yoga teacher trainings online.
1. Brett Larkin Yoga Uplifted
Who is Brett Larkin? Brett Larkin, the founder of a quite successful YouTube channel called "Uplifted," offers 200/300/500-hour online yoga teacher trainings.
Brett is an extraordinarily successful entrepreneur, online business consultant, and besides instructing yoga and empowering new entrepreneurs, she also possesses a certification in Ballet Barre with over 25 years of experience in both ballet and modern dance.
It is safe to say that Brett's school is truly a top contender. From the basic teachings of Chakra color meanings, vegetarian eating habits, and meditation techniques, she also offers different forms of yoga tailored to specific things.
Some of those sub-specialty areas are fertility, strength exercises, and anxiety. Brett has found a way to significantly expand the niche and offer yoga options within multiple categories which appeal to potential consumers/enthusiasts.
You can expect to find detailed instruction and demonstrations on her channel about:
Ovulation: Yoga specifically designed to assist with fertility is not based on research that links the two, but yoga itself decreases stress, promotes relaxation as well as concentration. Some instructors have created techniques that they believe will help with fertility or allow your body to relieve stress during your ovulation periods.
Vinyasa Flow: Vinyasa flow is a style of yoga created by K. Pattabhi during the 20th It combines energy, in-sync breathing, and different movements to create what is known as the vinyasa flow.
Flexibility: Having your joints move through pain-free motions unrestricted is the act of being flexible. Yoga promotes flexibility due to consistent stretching, holding poses for extended periods of time, and constantly working with your muscles and all parts of your body on a consistent basis. Whether it's static, proprioceptive, or dynamic stretching, they all fall under flexibility, and Brett does an excellent job demonstrating to students how to gain actual results from making stretching exercises part of their routine.
Immune and Lymphatic Systems: The Lymphatic system, or in better terms, the lymphoid system, is a system for your organs in vertebrae that are actually part of your circulatory and immune systems. Think lymph nodes or lymphatic vessels, and you are thinking of the right thing. There is a prime difference between the two, and it's pretty simple. Your immune system protects your body against pathogens, and the lymphatic system assists the immune system in doing that exact thing. Essentially, it's the actual function of the two systems that make them differ.
Wrist Pain: Brett shows her students how to continue practicing while taking care of certain pains. Wrist pain specifically is one area where she shares diverse ways that you can use to not only avoid the pain but to strengthen the wrist to bypass the potential issue altogether. The key is to create flexibility within the areas that you are experiencing pain. The reason for this is to increase strength in those areas so that you can avoid not just the pain but further injury to the area.
No Prop Yoga: You can often practice yoga with a variety of props. They can range from yoga mats and blocks to bolsters and exercise balls. Although each prop serves its significant purpose and claims to make some positioning simpler to do, they can often distract from the simplicity of what can be done during a yoga session to achieve the same results. Brett often shares ways with her students on how they can perform certain exercises without the use of unnecessary tools and equipment.
With 451,000 followers, Brett Larkin has opened a new doorway to yoga, online teaching, and business preparation. If you need more information, check out this Brett Larkin yoga review.
She has sought out to share innovative methods based on body conditioning, alternative routines, and new ways to approach yoga not only for women and the female-specific plans that she creates based on ovulation, etc., but she does the same for men as well. Click here to find out more about "Uplifted" on YouTube.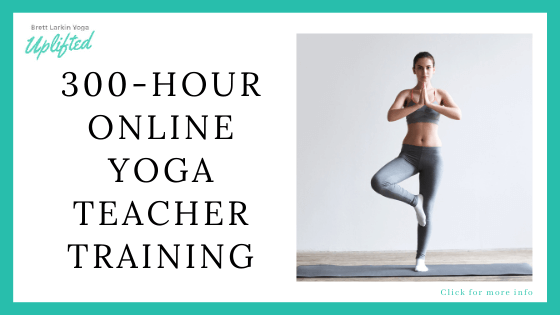 Embark on a transformative 300-Hour Advanced Yoga & Meditation Teacher Training with Akasha Yoga Academy, a Yoga Alliance certified program that deepens your understanding and practice of yoga and meditation. Divided into three parts, this program covers Hatha Yoga training, Pranayama, Yin Yoga, Self-Inquiry, and Spiritual Heart Meditation. Participants explore physical postures, breath control, passive postures, and meditative practices to unlock inner wisdom and inspire others on their transformative paths. Engaging live sessions, personalized feedback, a supportive global community, and lifetime access to resources make this $1800 training a comprehensive and enriching experience. Graduates will not only undergo personal growth but also gain expertise to guide others on their journey towards physical well-being, mental clarity, and spiritual awakening.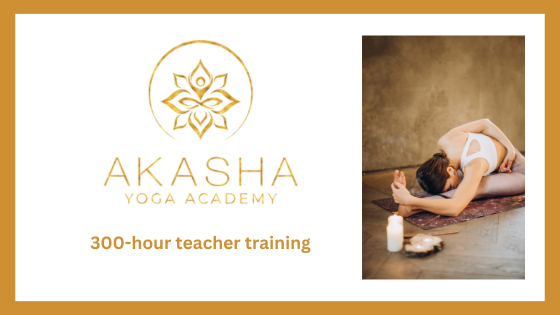 What Does 300 Hour Yoga Teacher Training Generally Entail?
An asana…. a term often used to describe the sitting pose during meditation practices and widely used to simply describe different body postures. A 300-hour yoga teacher training generally entails a deepening of your current understanding of basic asanas. These trainings are designed to equip you with the tools, knowledge, and resources to appropriately teach back that same material to potential students.
The 300-hour training can also provide you with the opportunity to register with the yoga alliance as it often combines the 200-hour course certification with the additional 300-hour course curriculum. The general outlook of this program is that you will dive deeper into the primary areas of the practice, anatomy, philosophy, and physiology.
A 300-hour yoga teacher training course is suited to provide you with not just the fundamentals of different yoga practices but a deeper understanding of the practice as a whole so that you would be able to demonstrate and even develop new methods and challenge current practices.
If you are seeking to become a certified yoga teacher or are simply curious about the potential transition, click here.
With the necessary tools and resources, you could be fully equipped to run your yoga studio, work within the corporate world as an instructor or lead classes at your favorite gym. Although the course technically would be just over 12 days to equal the 300-hours, the courses are usually designed in a semester-style platform or talked about in terms of weeks rather than hours or days.
If you are ready for the plunge, you now have the top five 300-hour yoga teacher trainings readily available and listed for you.