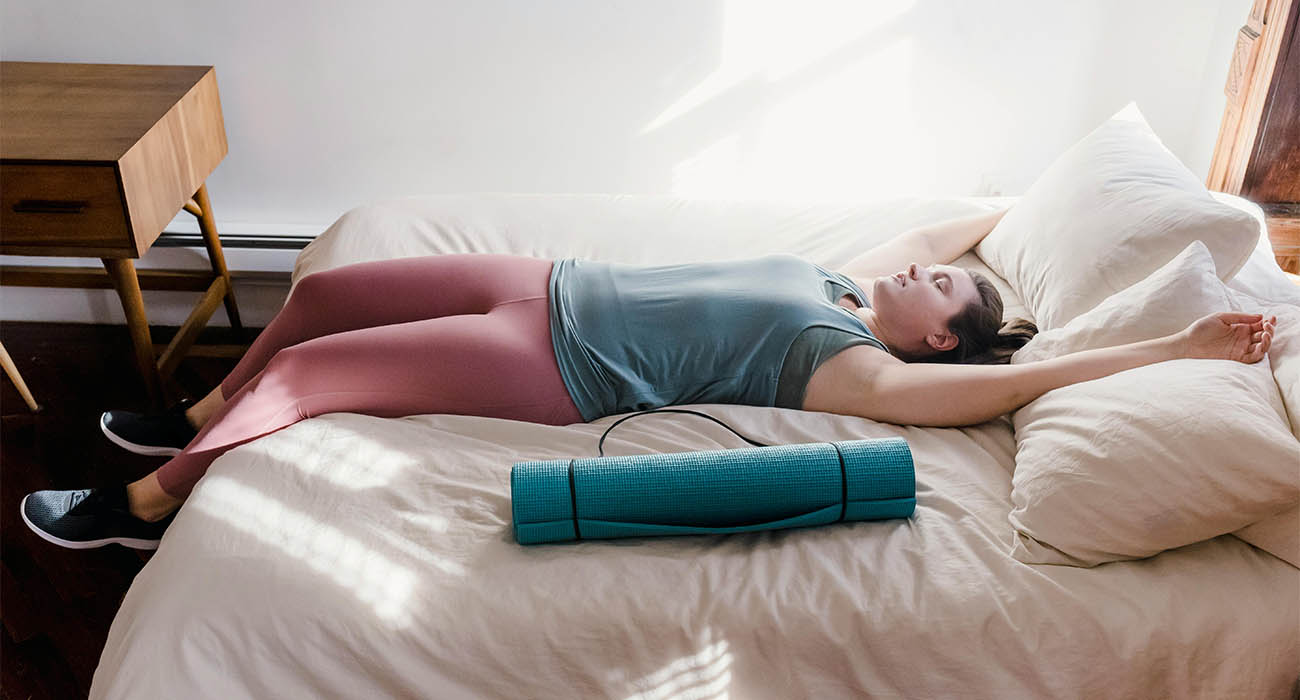 The 10 Best Yoga Nidra Certifications Online
D
o you practice Yoga Nidra? Aspire to share it with others? You can gain a comprehensive understanding of this unique yoga modality by learning from industry leaders and esteemed schools, all from the convenience of your home.
Becoming Yoga Nidra certified is the first step to adding to your yoga repertoire. We have meticulously researched and compiled a list of the top ten online Yoga Nidra training programs. Discover insights into the participating schools, program specifics, associated costs, and the potential eligibility for registering continuing education credits with Yoga Alliance. Continue reading to equip yourself with essential information to pursue your Yoga Nidra certification.
The ten best Yoga Nidra certifications currently offered online are:
We all have personal preferences based on our experiences and beliefs, so it is important to discern which training aligns with you as an individual. Whether you are already a yoga instructor or a Yoga Nidra devotee, you can add to your practice or offer your clients a more diverse yoga experience. Taking a course online is one of the easiest ways to get certified, and no matter your reason, examining the details of these schools will give you insight into which program you would like to join.
Yoga Nidra is also known as Sleep Yoga. It is a guided meditation practice where an instructor guides a student into deep rest with a rotation of awareness through the body. The student stays awake from beginning to end but attains a state of calm and tranquility in the body, similar to sleep.
One of the components of Yoga Nidra is "sankalpa" or "heart's desire." It is the intention that a practitioner sets at the start of the practice before going into the meditative state. The entire experience of Yoga Nidra is done lying down, usually on a yoga mat, supported by props, and covered with a blanket. A darkened, restful space is essential to this healing practice. You can use an eye mask, and peaceful music may also play.
Yoga Nidra is scientifically proven to have healing properties for different conditions, including stress, insomnia, anxiety, depression, trauma, PTSD, habits and addictions, and more. It is an incredibly specialized modality rooted firmly in yoga traditions and worth learning more about, practicing, and teaching.
What are the requirements for a Yoga Nidra certification?
You will need the correct certification to get hired as a yoga teacher or receive approval to open a yoga studio. A 200-hour yoga teacher course is typically the first step to a professional yoga career. Once certified as a yoga instructor, you can learn other yoga modalities to continue your education and broaden your teaching knowledge. 
Most Yoga Nidra courses do not require any prerequisite training, however. Unless expressly stated, they are open to anyone interested in Yoga Nidra. Additionally, leading a Yoga Nidra class doesn't require certification; it is suggested for anyone serious about advancing their career and practice. 
Suppose you are a Yoga Alliance registered yoga teacher. In that case, you may take a Yoga Nidra certification accredited for continuing education (CE) with Yoga Alliance (YA) since there are CEU requirements to maintain your registration. Or choose a program that is YA certified so that standards are followed explicitly.
If you are a Yoga Therapist certified by the International Association of Yoga Therapy (IAYT), you may seek training with IAYT CEs. Some schools below offer this benefit, while others do not, as it is a more specialized offering. 
Furthermore, a certification in Yoga Nidra will give you a solid foundation to teach a class. Yoga Nidra has so many online certifications to suit all schedules and budgets, so it is easier than ever to get qualified in this technique.
How Long Does a Yoga Nidra Certification Take?
Becoming Yoga Nidra certified can take a few weeks, a year, or more. It is up to you how advanced of a practitioner you want to be, and there are many different types of programs with varying lengths that you can take. 
What's the Best Yoga Nidra Certification Online?
The best Yoga Nidra certification is the one that provides you with the information you need to be successful. We have reviewed ten that will give you the best choices out there. Choose the one that aligns with your personal beliefs and interests, however, as you are the best person to decide which will be right for you. 
The 10 Best Yoga Nidra Certifications Online
Yoga Nidra is a healing and meditative practice. Guiding someone toward healing requires adequate training, and each of these programs will help train you to guide your students through a safe, enjoyable, and restful experience.
1. My Vinyasa Practice's Online Yoga Nidra Certification
My Vinyasa Practice offers a comprehensive online Yoga Nidra program that takes 40 hours to complete. This training class is ideal for any yoga teacher who would like to learn about Yoga Nidra and discover how to guide their students through this discipline effectively and meaningfully. 
What you will learn:
Sequencing, cueing, adjustments, and assists
Trauma-informed technique and inclusive language
Ethics and teaching yoga
Techniques to regulate your tone and nervous system
Yoga Nidra & The Panchamaya Kosha System
Self-awareness and the mind-body connection
Why we recommend it:
This program is on our list of the best Yoga Nidra certifications online because of its diverse group appeal. It is affordable, rich in content, and leads to a reputable industry certification. It offers a comprehensive curriculum that dives deeply into the benefits of Yoga Nidra, including regulating the nervous system, trauma, and neuroplasticity. It also includes multiple Yoga Nidra scripts for teachers to take and use in their classes. 
Key Features:
Self-paced: You can take the course at your own pace, with some students finishing it in just four weeks. 
Leads to certification: When you complete the 40-hour course, you will receive a certificate that the Yoga Alliance recognizes. 
Respected teachers: Michelle Young, a certified Yoga Therapist specializing in Cardiac, Cancer, Eating Recovery, and Behavioral Health, leads the program and is supported by Tara Cleven E-RYT 500/C-IAYT.
Supportive: Offers 24/7 live personalized support via chat, email, and phone. They also provide free one-on-one sessions and live video lectures. 
Access to online materials: You can start this program immediately when you sign up. Pre-recorded Videos, downloadable PDFs, and written content guide your learning experience. 
Prerequisites: None
Hours of study: 40 Hours
Access: Lifetime access
Cost: $358 (check for specials)
Course Style: Self-paced
Yoga Alliance Certified for CEUs: Yes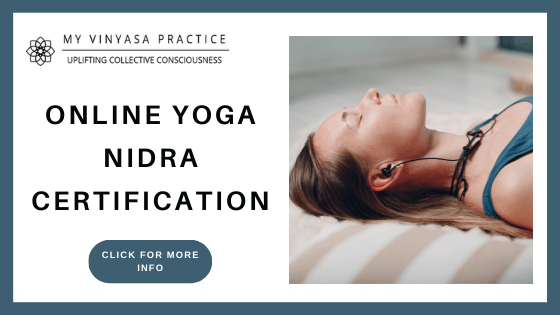 4. Soma Yoga Institute's Yoga Nidra for Healing and Transformation
The Soma Yoga Institute offers an excellent 20-hour online Yoga Nidra Teacher Certification, certified for continuing education with the Yoga Alliance and the International Association of Yoga Therapists. Soma Yoga Institute is renowned for its world-class teachers, with many of its esteemed faculty being C-IAYT-certified yoga therapists. Their master teachers share their expertise and dedicated therapeutic approach to yoga and healing with students through online certification programs. 
Their Yoga Nidra teacher training program allows students to deepen their practice while learning to guide others. You will discover precise skills for writing and teaching Yoga Nidra and in-depth scientific research that reveals how Yoga Nidra helps people overcome ailments such as insomnia, anxiety, and PTSD. This certification will empower yoga teachers to become experts in their understanding of Yoga Nidra. 
What you will learn:
10-step process: Write and guide Yoga Nidra through Soma Yoga Institute's guaranteed formula for success
Intention/Sankalpa: Effectively bring about transformation in yourself and your students
Deepen your practice: Personal sessions that include mudra, somatic movement, and breathwork
History: Ancient roots of Yoga Nidra and how to adapt it in a modern way
The Energy Body: Information on the Chakras, Nadis, and Prana Vayus
Skill Development: Therapeutic adaptations, voice tone and rhythm, and business expertise to ensure confidence in bringing Yoga Nidra to your community
Why we recommend it:
This program offers you the best of both worlds: a private, community-based cohort and an online format with lifetime access! Designed as a five-week course with four hours of study per week, this course keeps you accountable and on track. You also have unlimited access to all the materials, so you can review them over time as needed to perfect and hone your skills. This affordable program is comprehensive, multi-faceted, and one of the best opportunities to learn how to guide your students through Yoga Nidra.
Key Features: 
Weekly live Zoom calls (Multiple times and time zones)
Five-week cohorts with limited group size
10-step framework for writing and teaching Yoga Nidra classes
Online Practice Library
Yoga Nidra Scripts
Practice teaching opportunities 
Business skills to help you get started teaching Yoga Nidra
Pre-recorded Videos, practices, slides, and lectures
Interactive online community
5-star ratings on Facebook reviews 
Yoga Alliance and International Association of Yoga Therapists Certified
Prerequisites: None
Hours of study: 20 hours
Access: Lifetime
Duration: Five-week course
Cost: $497 
Course Style: Five-week cohorts; check the website for dates
YA & IAYT Certified for CEUs: Yes
6. Sacred Nature Yoga's 35-Hour Online Yoga Nidra Training
Sacred Nature Yoga offers Online Yoga Nidra Training with Sagel Urlacher M.Ed., E-RYT, YACEP, bestselling author of The Book of Yoga Nidra Meditation Scripts: 30 Yoga Nidra Scripts for Deep Relaxation, Inner Peace and Manifesting Your Joy. Her background in yoga, Zen mindfulness, meditation, and Buddhist and Taoist philosophy has equipped her to teach Yin and Yoga Nidra training and workshops across the United States, gaining over 2800 hours of teaching experience. 
Sacred Nature's Yoga Nidra Training is a 35-hour online certification accredited by the Yoga Alliance for CEUs. This self-paced course equips students with the knowledge and practical skills to guide inspiring and beneficial Yoga Nidra sessions for others and use the wisdom to transform themselves.
What you will learn:
History: The origins of Yoga Nidra through classic Yogic philosophy as well as modern lineages
The Energetic Body: Study the Koshas and the Chakra system as it applies to guiding and theming Yoga Nidra
Methodology: Progressive relaxation techniques, visualization, body and breath awareness, and meditation
Sankalpa: The power of setting intention, how to guide students through the creation process and share intention inspiration for transformation
Home practice: A personal 7-day Yoga Nidra immersion to learn how a regular practice brings holistic healing to your life
Teaching Skills: Facilitate a safe, inspired, and compassionate Yoga Nidra class, as well as teach a practicum class 
Why we recommend it:
This affordable yoga teacher training program is for Yoga Nidra practitioners, yoga teachers, health and wellness providers, or anyone interested in learning more about this modality. It does not require any previous teaching experience and is open to all. 
It is an entirely self-paced program, with a high level of detail shared clearly and thoughtfully. Sagel's training comes highly recommended by past students. 
Key Features: 
130-page supplemental manual sent to you (free shipping worldwide)
Full Yoga Nidra Scripts
Yoga Nidra Resource Sheet
Lesson Activity Sheets
7-day practice immersion journal
Rolling admission
Contact Sagel via email for questions, feedback, and support
Knowledge quizzes at the end of each section
Streamed program lectures
Multimedia format
Prerequisites: None
Hours of study: 35 hours
Access: start today
Duration: Lifetime
Cost: $229
Payment options: split payment option available
Course Style: self-paced
Yoga Alliance Certified for CEUs: Yes
7. I AM Yoga Nidra™ Immersion, Certification and Mastery
The I AM Education school, founded and operated by Kamini Desai, author of "Yoga Nidra: The Art of Transformational Sleep" and creator of the I am Yoga Nidra™ app, provides online and in-person training programs in Yoga Nidra and Yoga Therapy. Both of which are Yoga Alliance (YA) and International Association of Yoga Therapy (IAYT) certified for Continuing Education (CE) credits. The I AM Yoga Nidra™ training program is considered one of the premier schools of Yoga Nidra and has been offering first-rate training for the last twenty years. 
The online I AM Yoga Nidra certification training is two consecutive parts: Yoga Nidra I: Immersion and Yoga Nidra II: Certification, with an optional advanced certification for those who wish to take their training deeper with Yoga Nidra III: Advanced. Each component is a prerequisite for the next part, so students must begin with Immersion before moving on to Certification, and each part is also certified for continuing education credits.
This article will examine the on-demand programs, which are self-study and sold separately or as a bundle. I AM Yoga Nidra training is also offered in 4-day immersive live-online programs and offers the added benefit of live coaching and mentoring. 
What you will learn:
The ancient spiritual foundation of Yoga Nidra, including detailed information on the Kleshas, Koshas, Turiya
The structure of the I AM Yoga Nidra and script instructions
Intentions and how to use them 
How to practice teaching and guiding Yoga Nidra
Biochemistry, the nervous system, and the changes that occur through the practice
The benefits of Yoga Nidra for various applications such as stress, PTSD, insomnia, trauma, depression, and even addictions
The use of Yoga Nidra for intuition, clarity, and guidance during times of confusion 
In-depth teachings on visualization and image techniques and how they relate to the wisdom and mental bodies
Why we recommend it:
The I AM Yoga Nidra training offers an incredible pathway to mastery of Yoga Nidra. Few programs go into as much depth as this one, mainly if you take all three levels. The immersive process of Part I prepares you in a deep and personal way so that you can focus on your healing before you learn how to facilitate it. The self-paced nature of this course allows you to become an advanced practitioner through one of the best online Yoga Nidra training programs in your own time, with a master teacher and through an internationally recognized lineage. 
Key Features:
50 hours of Yoga Alliance CEs
21 hours/45 Hours/21 hours of IAYT CEs
Digital course manual
Deeply restorative personal retreat experience
Qualification to participate in next levels
Prerequisites: None for Part I, Part I is a prerequisite for Part II
Hours of study: 50hrs (Part 1) + 50hrs (Part 2) + 50hrs (Part III)
Access: Immediate
Duration: Lifetime
Cost: $549 (Part I) + $649 (Part II) + $749 (Part III)
Payment options: Bundle $1149 (Part I + II); Bundle $1799 (Part I + II + III)
Course Style: Self-study online
Yoga Alliance Certified for CEUs: 50 (Part I) + 50 (Part II) + 50 (Part III)
8. Jennifer Reis Yoga's Divine Sleep® Yoga Nidra Teacher Training
Jennifer Reis is a recognized Yoga Nidra teacher with incredible credentials. She is the creator of Divine Sleep Yoga Nidra and Five Element Yoga, an E-RYT 500 yoga teacher, and a Certified Yoga Therapist C-IAYT. She is a Shiatsu therapist and Kripalu Yoga and Integrative Yoga faculty. 
This online training is brought to you in a live online format over two weekends. You will join over 2600 graduates of this incredible program to gain the skills necessary to become a Divine Sleep Yoga Nidra teacher.
What you will learn:
How to nourish yourself and others through Yoga Nidra
Yoga Philosophy, including the five koshas
Scientific information on Yoga Nidra and its benefits
The Eight stages of practice that correspond to every level of being
How to craft successful scripts, classes, and workshops in Yoga Nidra
Explore how to use your voice, pace, and creativity
Discover how to use music and sacred sound, props, mudras, marmas, chakras, and postures in Yoga Nidra classes
Develop your skills as a teacher and space holder
Creative nature-based themes to balance the inner five elements
Why we recommend it:
Not all Yoga Nidras are the same. Jennifer Reis developed Divine Sleep Yoga Nidra in 2005 and has trained thousands of students worldwide. The Divine Sleep Yoga Nidra teacher training is a comprehensive and distinguished study program that can be done in only two weekends of immersive training! Students will leave feeling confident in the knowledge and skills needed to conduct beautiful and healing Yoga Nidra sessions.
Additionally, Jennifer teaches an advanced level 2 Divine Sleep training, available for graduates of any 30-hour Yoga Nidra teacher training, for those who want to take their training to the next level. 
Key Features:
200-page manual
Yoga Nidra scripts
Community and ongoing support
Certificate and 40 hours CEs YACEP
Live-online training
Interactive Q&As
Discussions with Powerpoint
Prerequisites: none
Hours of study: 40 Hours
Access: date specific (check online)
Duration: two weekends
Cost: $1095 (early bird options)
Course Style: Live online
Yoga Alliance Certified for CEUs: Yes
9. Aura Wellness Center's Certified Yoga Nidra Teacher Course
Aura Wellness Center is an accredited school with over 20 years of experience. Through their training courses, they promote personal development to elevate the broader yoga community, offer standards of excellence, and upgrade their programs regularly to meet industry standards. This online Yoga Nidra Teacher training course is 30 hours long, can be completed within one month or less, and is certified for Continuing Education by Yoga Alliance. 
Aura Wellness Center offers multiple online yoga teacher training and meditation courses through their state-of-the-art digital learning platform, so students are guaranteed a high-quality and accessible web-based experience during their Yoga Nidra teacher training. 
Why we recommend it:
This Yoga Nidra teacher training is a highly affordable, detailed, self-paced, and well-structured program. It is ideal for yoga teachers and health and wellbeing professionals, including reiki practitioners and therapists. Graduates of this program will be able to utilize their newfound skill set to bring this specialized relaxation technique to clients, students, and themselves. 
Key Features: 
Online dashboard access 
Quiz assignments
Final Exam
Online Community
Self-paced
Printable guide: "Yoga Nidra in a Nutshell"
20 Yoga Nidra scripts (lesson plans)
Prerequisites: None
Hours of study: 30 hours
Access: Lifetime
Duration: self-paced
Cost: $147
Payment Plans: Pay in 4 (interest-free)
Course Style: online self-study
Yoga Alliance Certified for CEUs: Yes
10. Arhanta Yoga's Certified Yoga Nidra Teacher Training
Arhanta Yoga offers a 50-hour online Yoga Alliance-accredited Yoga Nidra Teacher training that will appeal to yoga students who wish to learn from authentic Indian teachers with a yoga heritage of five generations – a self-paced, 100% online course that has multi-language support. Subtitles and the course manual are in six different languages!
Arhanta Yoga has schools in India and the Netherlands. Since its inception in 2009, an impressive 12,000 students have graduated from programs. Their online training school was established in 2017, and they now offer 12 different teacher training courses online, as well as several other certification programs to enhance and improve yoga knowledge. 
What you will learn:
Origin of Yoga Nidra: What is and what is not Yoga Nidra: overview of different types and traditions, philosophy
Energy & Science: The three bodies (physical, astral, spiritual), the five pranas, five koshas, and seven chakras, proven effects and benefits for the nervous system, brainwaves, body, mind, and emotions
Themes & Sankalpas: Using intention for transformation, the difference between Yoga Nidra and meditation, hypnosis, relaxation and dreaming
Scripts for Yoga Nidra: 61-point scripts and teaching essentials, including voice, imagery, visualization, emotions, and understanding different types of script
Do's and don'ts: How to guide Yoga Nidra safely, asanas for Yoga Nidra, and integrating Yoga Nidra into your daily life. 
Why we recommend it:
Arhanta Yoga's founder and principal teacher, Ram Jain, has over two decades of yoga practice and teaching experience. He started yoga when he was just eight years old, and his family has a lineage of over five generations of yogic practitioners. This is truly a rich offering of yoga from an authentic source steeped in tradition.  
Students of this school graduate with confidence and satisfaction. This course delivers its science-based program content in an inclusive and simple-to-understand format. Students will learn how to practice and teach Yoga Nidra correctly, and Arhanta is so confident you will love this program that it offers a 30-day money-back guarantee! 
Key Features: 
29 On-Demand Videos
Unlimited personal teacher support
Lifelong access
Printable Notes
Discussion Group
Practical Assignments
Quizzes
Downloadable Resources
Prerequisites: None
Hours of study: 50 hours
Access: Lifetime (or one month)
Duration: Self-paced (2-4 weeks is common)
Cost: €550 (approx $USD599) for lifetime access/support
Payment options: €465 (Approx $USD500) for one month access/support
Yoga Alliance Certified for CEUs: Yes
What should I pay for a Yoga Nidra certification?
There are prices to suit every budget. When the cost is higher, most schools offer payment plans. You should pay what you can afford and what represents value to you. 
Why do course costs vary so much?
Schools have differing costs to cover, and different locations often also implicate a cost difference. Teachers who are highly in demand tend to command higher price points. When you have a live component or one-on-one teaching, this costs a little bit more. A low price doesn't necessarily equate with a lesser offering, however!
What essentials in a Yoga Nidra program should I look for?
The amount of experience a teacher has with Yoga Nidra and their standing in the Yoga community are components to consider. Key details to remember are if the program offers scripts for you to take away and use if they cover Sankalpa (intention), and if they detail the science behind the benefits of Yoga Nidra. 
Why should I take a Yoga Nidra teacher training?
If you are a practitioner of Yoga Nidra who wants to learn more about the process and the science behind this modality, taking a course can be an advantage. If you are a yoga teacher or a health and wellness provider who wants to expand your practice and offer your clients a healing resource, you can gain value from training. Anyone with an interest in Yoga Nidra as a practice to alleviate stress, trauma, insomnia, or other mental health challenges may enjoy learning more about how to help themselves through this specialized type of yoga. 
Will learning how to teach Yoga Nidra benefit my career?
Absolutely! Yoga Nidra is becoming increasingly well-known, with yoga studios offering classes and workshops for their clients. Adding this knowledge can benefit your career by increasing your respect in your field and gaining additional income by hosting classes, workshops, or retreats!
Wrap-Up on Yoga Nidra Teacher Training
Now that you know more about the value of Yoga Nidra certification and the advantages it can bring to your practice and as a yoga instructor, it is time to decide which of these programs is best for you. Of course, choosing from these excellent and highly rated Yoga Nidra teaching certifications can be challenging. Still, we hope we've made it simpler for you, providing each course's research and comparison details.
Only you will know which Yoga Nidra teacher training is for you, so take a look, see which course and teacher most resonates with your personal preferences and desires, and then plan to start your path to Yoga Nidra certification today! There are options to suit every need; whether you want to do an entirely self-paced course, a one-on-one mentorship, or everything in between, we've provided a spectrum of the best Yoga Alliance-accredited online Yoga Nidra teacher training out there!