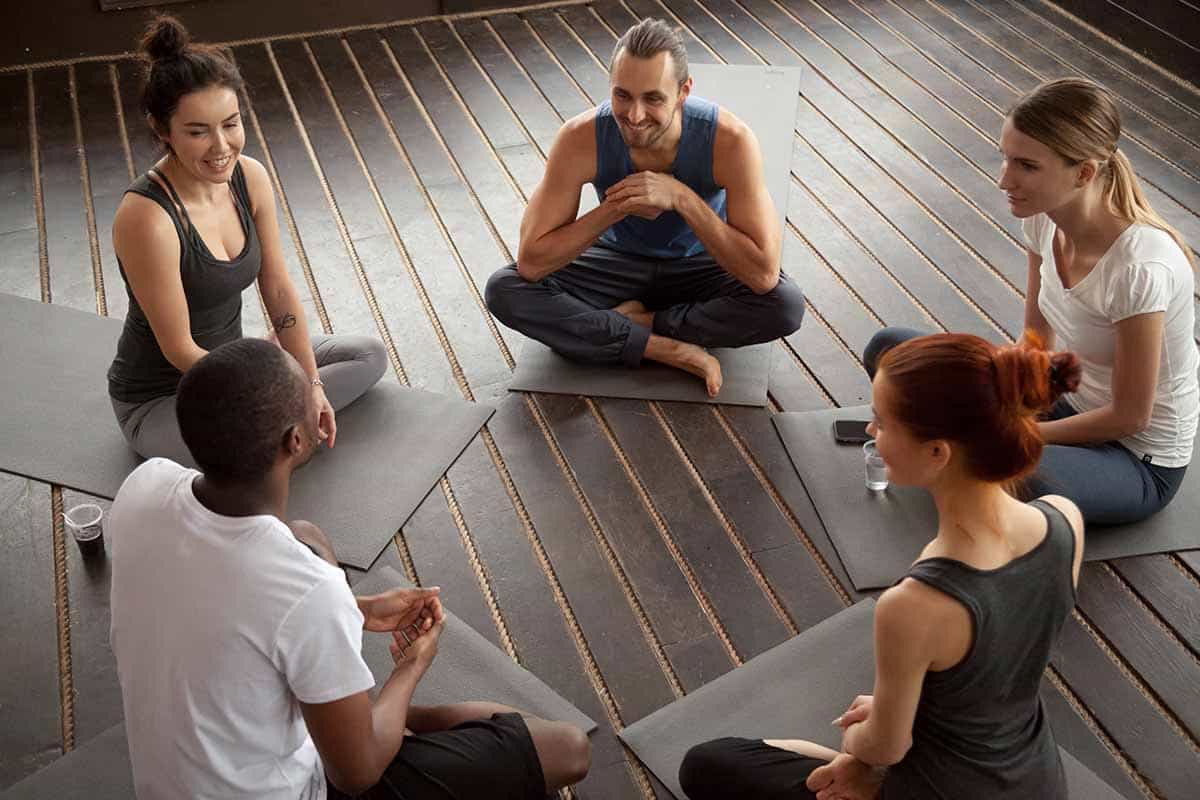 10 Things to Know Before Yoga Teacher Training
I
f you are passionate about yoga and want to help others find their own mind and body connection, then becoming a certified yoga teacher is probably a career choice you are looking into. With your yoga teaching certification, you can work at a yoga studio, hotel, retreat center, or anywhere you can imagine.
Yoga teacher training is time-intensive and expensive, so it is essential to be well-informed before committing to the task. There are also many steps to decide what program is right for you and how to prepare for post-RYT 200 training.
Besides educating yourself on what it takes to become a yoga teacher, there are other considerations or decisions to make before starting your yoga teacher training. Keep reading to learn more.
What Are the Basic Requirements to Becoming a Yoga Teacher?
No experience is required to become a yoga teacher. Your certification program will teach you everything you need to know, but having a basic understanding of and experience in different styles of yoga will facilitate an easier decision on which program to join.
There is, however, one essential requirement to become a yoga teacher. Complete a 200-hour yoga teaching training program. 
A typical 200-hour yoga teaching program will teach you:
Yoga traditions: yoga positions, breathing techniques, and cleansing methods
Teaching methodology: how to teach, how to run a yoga business, etc.
Yoga philosophy: yoga terms, yoga lifestyle, and yoga ethics
Anatomy and physiology: includes the benefits of each pose on the different body systems
Becoming a registered yoga teacher (RYT) is recommended to qualify for most yoga teaching jobs, and you must enroll in an accredited program by Yoga Alliance.
Can You Take More Than One RYT 200 Yoga Training?
You can take more than one RYT 200 training program if you wish. Every training program will differ in curriculum, interest, and beliefs – even if they are all Yoga Alliance-accredited programs. People will often take multiple training programs to learn different perspectives.
You are not permitted to count on multiple RYT 200 yoga training programs to meet your 500-hour level of certification through Yoga Alliance, though. You would need to attend an RYT 300-hour advanced-level program in addition to your initial RYT 200 program.
Continuing education in yoga is critical. You can never stop learning your craft if you want to master it. Yoga is an art that requires continued learning throughout their career.
1. Why Do You Want to Be a Yoga Teacher?
Maybe you are passionate about yoga and heard it could become a career. Perhaps you want to help others find their passion for yoga and develop their mind-body connection. Maybe it's a combination of both or other reasons. Whatever your reasoning is, reflecting on this before deciding to go through with your training is essential. This will help you determine your practice's goal or purpose and what you want your business to be about.
2. What Style of Yoga Do You Want to Train In - and Teach?
Choose a yoga training program that likely reflects the style of yoga you have the most experience in and passion for. Here is a brief list of types of yoga training that are available:
Multi-style
Hot yoga
Do not simply choose the program that is closest to you or most convenient.
3. Where Can You Teach as a Certified Yoga Teacher?
Yoga teachers have a lot of options for employment after becoming certified. Here is a list of different options for where you can teach after becoming a yoga teacher:
Yoga studios or schools
Gyms or recreational facilities
Retreat centers
Hotels and spas
Youth centers or camps
Online
Your backyard
The training program you attend might also be geared toward specific post-certification jobs.
4. How Much Money Do You Have to Spend on Training?
Yoga teacher training can be expensive, especially if you are quitting your job to attend full-time.
In cases where you might look for financing options, below are some of the options available to most trainees:
Personal loan
Scholarships
Program payment plans
Work-study options
If you need financial help to pay your training program fees, it is best to start by researching what you qualify for or what your training program provides.
5. Pick a Program That is Recognized By the Yoga Alliance
If your goal is to become an RYT, you must attend a training program that Yoga Alliance accredits. By choosing a program that Yoga Alliance accredits, you are choosing a program with high standards for their school and teachers. It also ensures that you are paying for the quality training you expect.
6. Do You Want to Train Full-Time or Part-Time?
Some yoga training programs offer a full-time curriculum or a part-time curriculum. Several factors may determine which type of curriculum is best for you. If you can commit to a full-time program, you will complete your yoga training quickly. It would be more intense, but you would be fully immersed in the program.
If you cannot commit to a full-time program due to a job, kids, etc., then you must attend a part-time program. It is not as intense as a full-time program, but you would have more time to learn. You can usually complete a full-time training program in about a month. A part-time, weekend-type program at a local studio can take up to 6 months.
7. You Can Choose Between a Local or Overseas Program
There are no legal requirements to obtain your yoga teaching certification so that you can attend any program anywhere in the world. You can receive excellent training and simultanesouly scratch your travel itch. Overseas training programs in developed countries tend to be a bit more expensive than a training program in the US. India, Bali, and Thailand are all excellent choices for overseas destinations.
8. Practice Teaching Yoga Before Your 200-Hour Certification
Practice can make perfect. If you have no experience teaching or leading a group, practicing teaching with anyone willing to be your test dummy before you start your certification hours may be beneficial. While the training program will teach you everything about yoga practice and how to teach, putting that into practice is much different.
The more you practice, the better of a teacher you will be. Put together a group of your friends or even your family and practice using your "yoga voice" and put what you are learning into practice.
9. The Downside to Online Yoga Programs
Online yoga programs are tempting, especially for individuals with little time to commit to an in-person program. The downside to choosing an online yoga teaching program is that you cannot receive an RYT certification. Yoga Alliance requires contact teaching.
You can still teach yoga without an RYT certification, depending on where you plan to work. Many yoga studios, yoga centers, retreat centers, chain hotels, and gyms within the United States will likely require you to have your RYT certification.
If you plan on working at a small gym, camp, youth center, or small business, you may not be required to have an RYT certification. An online program may be something you can entertain if these venues sound like somewhere you would like to work.
10. You Will Need to Purchase Insurance
Once you become an RYT, you will need to purchase insurance. You should obtain liability insurance before teaching, regardless of your age, experience level, or where you work. Please do not assume their liability insurance extends to you because you are employed at a gym or yoga studio. It is best to cover yourself in case of an accident.
What Is It Like to Be a Yoga Teacher?
The day-to-day life will look different for each person. If you work for a gym, hotel, spa, or any place of business, you will likely have scheduled times where you will be responsible for teaching classes. If you own your own business, then you have the flexibility to make your schedule.
Yoga teachers can also schedule times to teach students one-on-one. Some yoga studios will allow you to schedule private lessons and use their facilities. You can take your job anywhere if you decide to work as a virtual yoga coach. You can lead a group of students at the beach, in a park, in a peaceful garden, or at home.
Hopefully, you feel more prepared and informed about what lies ahead as a yoga teacher. When you have finished your yoga teacher training and are ready for more, we have just what you need in this article about continuing education.