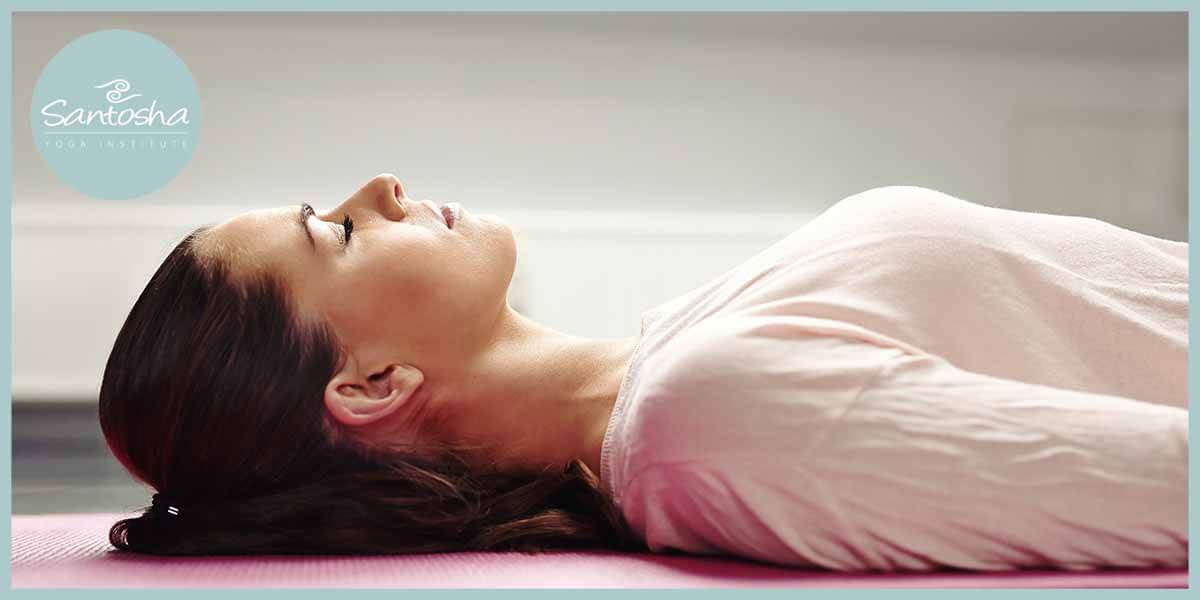 Santosha Yoga Institute Review
S
unny Richards founded Australia-based Santosha Yoga Institute in 2008, and it quickly became a prominent member of the yoga community, helping yoga students find inner peace and contentment in their lives, which allows them to see the true beauty of the world.
Richards runs her business with an open heart, welcoming all visitors to Santosha Yoga Institute as family.
Santosha Yoga Institute offers various levels of online yoga teacher training and continuing education courses in its judgment-free environment, which we'll review in this article. Santosha also offers in-person yoga teacher training in stunning locations. Santosha's training empowers trainees and increases their understanding of yoga.
We'll discuss what students can expect and where to start their careers once they earn that yoga teacher certificate. So read on as we tell you why Santosha Yoga Institute is an excellent choice if you're looking to become a highly respected yoga teacher.
Who is Santosha Yoga Institute's Online Teacher Training geared toward?
Santosha Yoga's self-paced online yoga teacher training is excellent for people with jobs or other responsibilities. They can study on their own time instead of rushing to and fro. And, because the course is entirely online, prospective yoga teachers no longer have to live in the area. Santosha has students from all over the world.
Online RYT-200 Yoga Teacher Training
When you join Santosha Yoga Institutes' RYT-200 Yoga Teacher Training, you will learn teachings from an authentic yoga lineage, allowing you to build a strong teaching and personal practice foundation. Additionally, you will improve physically, mentally, and spiritually while gaining skills to confidently and safely teach yoga.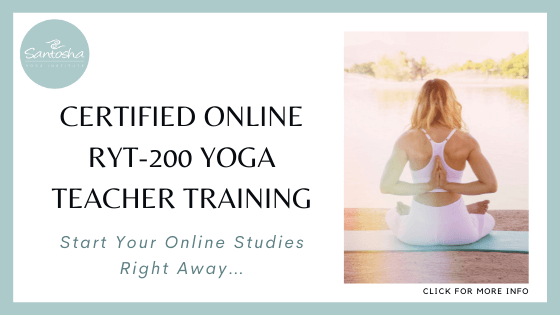 Santosha's program is broken down into 15 training modules:
Introduction to the Course
Yoga Postures
Yogic Philosophy & Sutras

Trauma-Informed Yoga

Teaching & Sequencing

Therapeutic Application of Yoga
Meditation
Yoga + Mental Health
Developing Self Practice
Pranayama
Philosophy for Daily Living
Mantra & Kirtan
Past students know that Santosha is an excellent choice, but why?
International certification: Your RYT-200 Yoga Alliance certification will allow you to teach yoga anywhere in the world.
Established yoga school: Santosha has taught thousands of successful yoga teachers over the past 12 years. It has enriched the lives of so many people and will continue to do so.
Flexible home study: The class is 100% online. You can join live online classes or watch pre-recorded videos at your leisure. You can fully participate in the course regardless of your time zone or responsibilities.
Start anytime: You will receive access to video modules, posture labs, teaching sessions, and asana, pranayama, and meditation classes, all at the click of a mouse.
Study online and save: The course costs only $1,500 AUD and offers flexible payment plans. You will also receive lifetime access to all course materials.
Interactive live training: Even though the entire course is accessible anytime, you can access live virtual classes, mentoring sessions, and Q&As.
If you're unsure if Santosha is right for you, check out what former students have to say:
One student from Germany praised Santosha's teachers, saying, "It's an honour for me to be guided by such a wonderful team of excellent teachers on my way. I'm so full of grace to be a part of this very special yoga community."
A student from the Netherlands liked that the program is online and said, "Being able to get certified online with Santosha was a real blessing. Although online, the course was very thorough and all the help and support that you could need was available."
And yet another student from the Philippines, pleased with the entire program, reported, "From the comprehensive curriculum to the authenticity of the teachers and the supportive staff, I found the bearings I needed to navigate the path in becoming a yoga teacher."
What else does Santosha offer?
Besides their fantastic online RYT-200 Yoga Teacher Training Certification Course, Santosha offers online continuing education and in-person teacher training programs in serene, tropical locations. Let's take a closer look at these robust courses.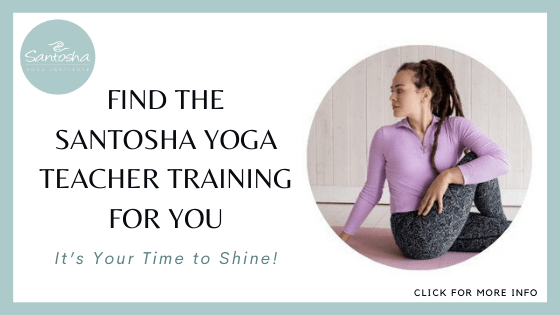 Your education doesn't end when you've got that RYT-200 certification. There are always more things to learn to keep growing as a yoga teacher. You may also want to teach a specific type of yoga or teach it to a particular audience. Here are Santosha's valuable yoga continuing education programs:
Not only does Santosha offer fantastic online courses, but it also offers in-person teacher training in fantastic, tropical locations. Check these out:
Byron Bay RYT-200 Yoga Teacher Training: Santosha offers their RYT-200 in Byron Bay, a beachside town in New South Wales, Australia. For 14 days, you'll learn everything needed to become a great yoga teacher, and you'll be able to do it with the backdrop of warm breezes and ocean soundscapes. Then, you'll do the rest of your training (100 hours) online. It's the best of both worlds. You'll spend part of your training in a beautiful oceanside location and the other portion online on your own time.
Byron Bay Yoga Therapy Teacher Training: This 5-day Yoga Therapy continuing education course will give yoga teachers the skills to guide their students through healing and well-being techniques, including sound healing, chair yoga, and ayurvedic health practices.
Bali RYT-200 Yoga Teacher Training: Spend 20 days on a stunning tropical island, gaining the foundational skills to deepen your yoga practice and share that practice with others. In this in-person course in Bali, you'll also gain the skills to teach trauma-sensitive yoga, yoga for mental well-being, and Ayurveda. After finishing the class, you can access Santosha's online RYT-200 to refresh your knowledge.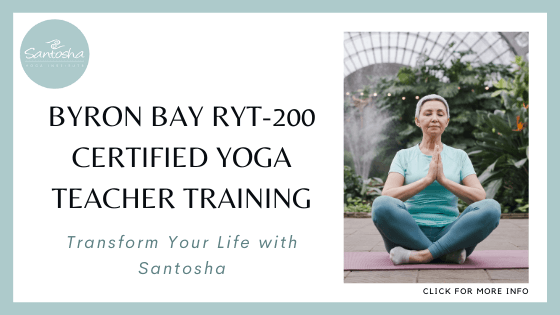 Santosha Yoga Institute offers fantastic online and in-person courses. Check out this outstanding yoga school to find the right course for you!