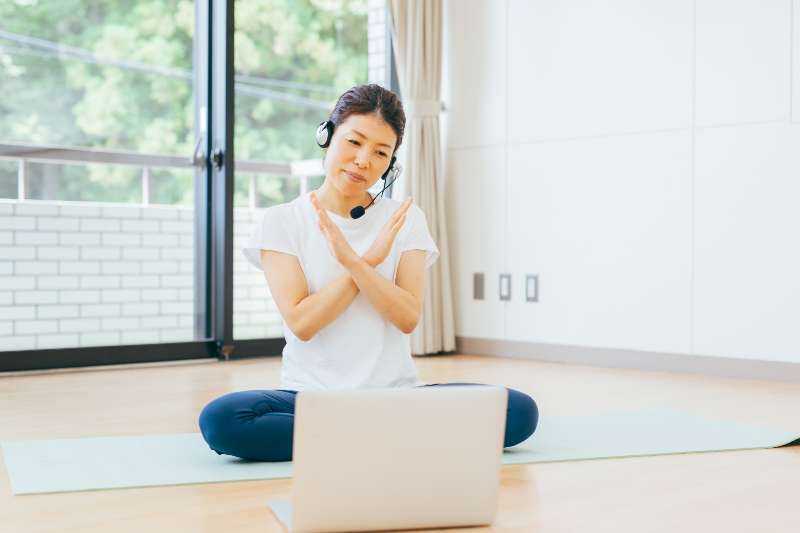 Submit Yoga Teaching Hours to Yoga Alliance in 3 Simple Steps
T
o receive a certificate from Yoga Alliance for teaching yoga, additional teaching hours need to be recorded with them. It is a straightforward process to submit teaching hours, which can be done from within your Yoga Alliance account.
Who is the Yoga Alliance?
Yoga Alliance is a non-profit organization that aims to promote and support the practice of yoga worldwide by providing certifications, educational resources, and ethical standards for yoga professionals. The organization was founded in 1999 and has since grown to become a globally recognized authority in the field of yoga.
One of the primary services offered by Yoga Alliance is certification for individuals and instructors in yoga. Through its certification program, Yoga Alliance seeks to set and maintain high standards of quality and safety in the practice of yoga. Individuals who complete the certification process can become registered yoga teachers (RYTs), which demonstrates that they have met the organization's rigorous standards for teaching yoga.
In addition to providing certification, Yoga Alliance also offers community outreach programs, educational resources, and free healing and low-cost yoga services. These programs are designed to make the benefits of yoga more accessible to people of all ages, backgrounds, and levels of experience. For example, the organization provides funding for research on the benefits of yoga and supports organizations that bring yoga to underserved communities.
Yoga Alliance also provides tools and resources for yoga professionals, such as networking opportunities, continuing education programs, and marketing materials. These resources are designed to help yoga professionals develop their skills, grow their businesses, and advance their careers.
One of the significant benefits of joining Yoga Alliance is that it helps to standardize the practice of yoga worldwide. By setting and maintaining high standards of quality and safety in the practice of yoga, the organization helps to ensure that yoga is taught in a consistent and professional manner around the world. This standardization helps to promote the benefits of yoga and to build trust and credibility with students and the broader community.
Instructional Certifications Under the Yoga Alliance
Most entry-level yoga instruction positions require two hundred hours of instruction from Yoga Alliance. However, some positions require specific practice and style certifications, while others only require the two hundred base learning class. Extensive knowledge in specialized fields is necessary for teaching beyond the basic level courses, which Yoga Alliance offers through several certifications covering a wide range of topics.
Any of Yoga Alliance's teaching certification courses will count towards the two-hundred-hour requirement from Yoga Alliance. The RYT 500 course has extra requirements above the classroom hours, requiring at least one hundred hours of teaching experience since completing the training as an R.Y.S. certification. For the experienced registered yoga teacher certification, the teaching requirements increase to one thousand teaching hours and a minimum of two years since completing the registered yoga student two hundred hour courses from any approved school.
For specialty designations, such as the Registered Children's Yoga Teacher (RCYT) and the Registered Prenatal Yoga Teacher, additional certifications are required. The RCYT requires an additional ninety-five hours of training with a registered children's yoga school and thirty hours of teaching children. Similarly, the pre-natal program requires eighty-five-hour teaching with a registered prenatal yoga school and a minimum of thirty hours of teaching experience in the prenatal yoga niche.
Submitting Your Yoga Teaching Hours
Submitting your teaching hours to Yoga Alliance is a simple three-step process:
Log into your account on the Yoga Alliance website. You will need to enter your username and password to access your account. If you do not have an account, you can create one by following the prompts on the website.
Select the "My Teaching Hours" option in the teacher's dashboard menu. Once you are logged in, you should see a menu on your dashboard. Select "My Teaching Hours" from the menu. This will take you to the page where you can submit your teaching hours.
Select the "add teaching hours" button to enter your teaching hours, and follow the on-screen instructions. On the "My Teaching Hours" page, you should see a button labeled "add teaching hours." Click on this button, and you will be prompted to enter the details of your teaching hours. You will need to enter the date of the class, the type of class, the number of hours taught, and other relevant information. Follow the on-screen instructions to complete the submission process.
Once you have submitted your teaching hours, Yoga Alliance will review them and update your profile accordingly. It is important to keep track of your teaching hours and submit them regularly to maintain your RYT status with Yoga Alliance. You might be interested in knowing best equipment for teaching yoga online to start journey as Yoga teacher.
It is preferable to update your teaching hours frequently as it keeps your training requirements updated, reminds teachers when their accounts are available for upgrading, and ensures that you do not miss any hours or forget to update them.