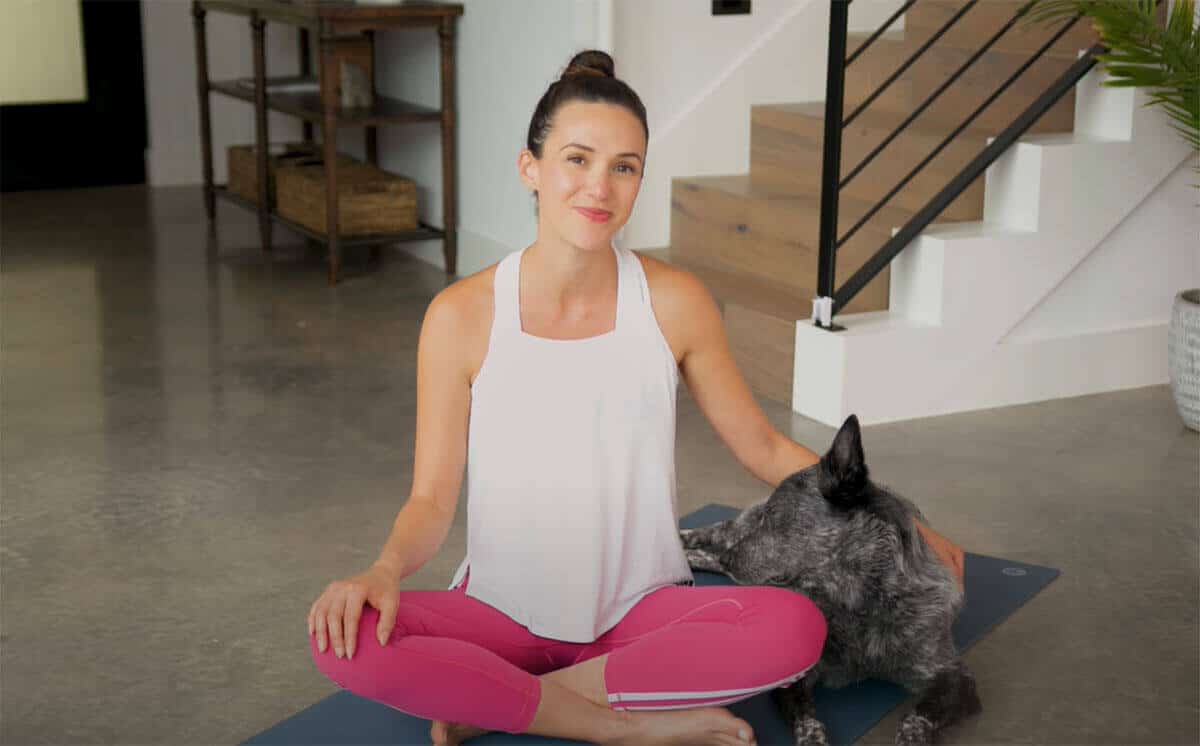 3 Great Morning Yoga with Adriene YouTube Videos
O
ne of the many wonderful things about yoga is that you can do it from the comfort of your own home without having to be an experienced yogi. The rise of easily-accessible and reputable YouTube channels, such as the popular "Yoga with Adriene," has made it easier than ever before to jumpstart your daily routine with an energizing yoga practice.
The best Yoga With Adriene YouTube videos for morning practice includes her "35-Minute Morning Yoga,"  "15 Min Morning Yoga Practice," and "Morning Yoga Flow." These videos are all different lengths making them good options for a variety of scheduling needs. Each video will provide a full-body workout that is rooted in the foundational concepts of yoga.
You do not need a yoga studio membership to start your morning right with yoga. Keep reading to learn more about these awesome videos, as well as some overall benefits to practicing yoga in the morning.
Which Yoga is Best for the Morning?
If you are at all familiar with yoga, you probably already know that there are various types of yoga that each possesses distinct benefits. Overall, the best types of yoga for the morning are as follows:
In general, there is no "perfect" style of yoga for the mornings and each person will likely have different preferences for their morning practice. However, the Yoga with Adriene channel features yoga across numerous styles, meaning that if you have a preferred type, there is probably a Yoga with Adriene video that can work for you.
Is it Good to do Yoga First Thing in the Morning?
Yoga is known to be extremely beneficial at any time of day, but especially in the mornings, it can provide some real positives as you prepare to take on your day. A morning yoga practice, whether it is an hour-long sweat session or a few simple poses, can loosen your body and also provide you with relaxation and clarity of mind.
Although morning yoga can and will benefit anyone, people with stressful schedules or careers may especially find the union of mind and body that yoga provides to be a helpful asset in starting their day.
How Many Minutes Should I do Yoga in the Morning?
The amount of time you should dedicate to your morning routine will depend on a variety of factors.
How much time do you have? Those with a full schedule may just wish to get in a few quick poses, whereas others have the capacity for an hour-long practice.
What is your fitness level? Those looking to get in shape will need to get there gradually and should not start with a long endeavor.
What are your goals with yoga? If you want a full-body workout, you might need a longer practice. If you just want some flexibility and relaxation, a shorter practice should serve you well.
Taking some time to think about your preferences and goals will help you create a morning yoga routine that works well for you.
3 Great Morning Yoga With Adriene YouTube Videos
As you power up your laptop and get ready for your morning practice, tune into these three great videos to start your day.
This soothing, 21-minute video is a great length and will provide you with an excellent combination of relaxation and physical challenge. Based on the Vinyasa concepts, this flow will leave you feeling good and ready to take on your busy schedule.
2. 15 Min Morning Yoga Practice
For those who are short on time or not looking for a huge physical commitment, this video is a great choice. In this short amount of time, Adriene will lead you through several engaging poses that will waken your body and clear your mind.
3. 35-Minute Morning Yoga
For those who wish for a slightly more strenuous experience, this video will take you through a fresh and energizing routine that incorporates breathing routines and various asanas to leave you feeling good.
Yoga can be for everyone, and with the increasing use of at-home yoga videos, it has never been easier to make a yoga practice part of your morning routine. The popular yoga YouTuber Adriene Mishler offers several wonderful morning options on her hit YouTube channel Yoga With Adriene.
As you decide which video is right for you, you may wish to take into account several considerations, such as your schedule, personal goals, and prior experience in yoga. Yoga with Adriene has videos catered toward every level and style preference, so you will be sure to find something that works for you.
Finding the perfect yoga video to accompany your morning routine may require some experimentation, and it is recommended to try some different videos not only to find your best fit but also to add some variety to your daily practice. With just a few short minutes of morning yoga, you can start your day off right.