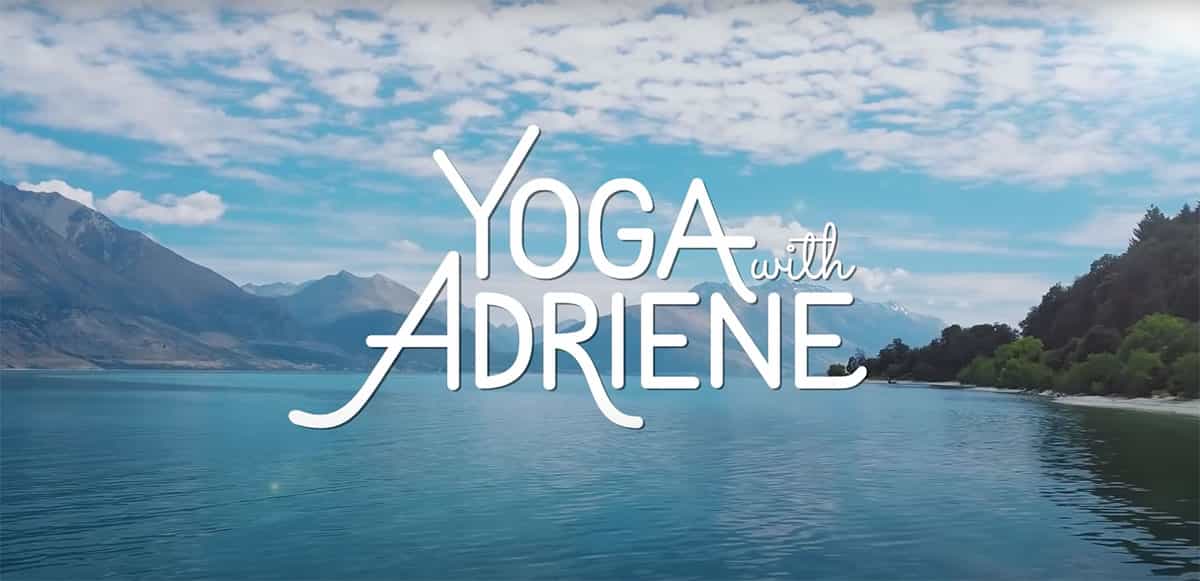 3 Easy to Follow Yoga with Adriene Stretching YouTube Videos
Y
oga is an extremely beneficial practice for stretching your muscles and joints, making you more flexible and relaxed in the process. With the popularity of at-home YouTube yoga channels, such as the popular "Yoga With Adriene" channel, you may be wondering what Yoga With Adriene videos are out there that are stretching-specific and can help you feel your best.
The 3 best Yoga With Adriene stretching videos includes the "Deep Stretch: Total Body Yoga" video, "Yoga Stretch," and "Yoga for Flexibility." All of these videos are incredibly easy to follow and have varying lengths and areas of focuses, making them a great fit for a wide range of needs.
If you are looking to increase your flexibility, yoga can be the right practice for you. Taking up yoga will not require an expensive studio membership or the hassle of attending classes Yoga With Adriene's videos can help you succeed. Keep reading to learn more about these 3 videos, along with some of the overall benefits that deep stretch yoga can have.
Which Yoga is Best for Stretching?
Each yoga style has its own distinctive benefits. Fortunately, many are very good for those looking to get a good stretch as part of their daily routine.
The following yoga styles are well-known to incorporate a great deal of stretching:
Hatha yoga: This beginner-friendly style of yoga will lead you through several stretchy poses and increase your flexibility in a way that is not overwhelming and will leave you feeling great.
Vinyasa yoga: The smooth, flowing poses of Vinyasa may not seem like they are hyper-focused on stretching. However, the dynamic nature of this style of yoga will ensure that multiple areas of your body receive stretching and attention.
Hot yoga: The increasing popularity of hot yoga is said to have many benefits. Among these is the fact that the warm temperatures will loosen up your muscles, making it that much easier for you to attain a good stretch.
Ashtanga yoga: This difficult style of yoga is not usually recommended for beginners, but if you have prior experience in yoga this can be a great choice for testing your flexibility and improving strength and coordination in the meantime.
No matter which type of yoga you choose, most will incorporate some degree of stretching. Yoga With Adriene's videos typically cover a variety of different yoga styles so you can experiment and see which types feel best for your body.
Deep stretch yoga is an area of yoga that focuses on actively stretching to target the major muscle groups in your body. A yoga class that focuses on deep stretching will challenge you to expand your flexibility and focus more on different poses that push you to stretch.
Keep in mind that if you have limited flexibility, a deep stretch class should maybe not be your starting point but rather a goal to work to. However, many instructors offer modifications so that people of all levels can participate.
Why we Love Adriene's Flowing Youtube Videos
We love Adriene's YouTube videos, and we're not alone. This channel boasts millions of subscribers, and there's a reason why. Here are some of the many reasons why we love to tune into Yoga With Adriene's videos:
They are dynamic and fun, providing both a challenge and relaxation.
They cater to different levels so that everyone can participate.
They have various lengths so that yogis can pick and choose based on their schedule.
They are completely free!
In short, Yoga With Adriene's videos focus on expanding your abilities as a yogi in a way that is comfortable to you and well-suited to your needs. There is also the bonus of being able to follow along with these videos from the comfort of your own home!
3 Easy to Follow Yoga With Adriene Stretching YouTube Videos
If you want to get started with your stretchy yoga practice right away, we can't blame you! These are the three top Yoga With Adriene videos that will improve your flexibility and leave both your body and your mind feeling good.
"Deep Stretch: Total Body Yoga"
This video runs at 45 minutes, making it a bit on the longer side. However, this is a great option for those looking to improve their flexibility across their whole body. It can also be a fun challenge for those with an established fitness level or prior expertise in yoga, as well as featuring many modification options for those with less experience.
This 20-minute stretching video will leave your body feeling great while also having a strong mental wellness focus. Its shorter length makes it a good option to start a morning routine or fit in at any point in the day.
This yoga video will work especially well for beginners or those who are just looking for a good stretch. Its 16-minute time span means it can fit at almost any point in your day and is also a great add-on to your established workout routine. Consider starting with this video and working your way up to the others!
Flexibility is an important fitness skill and can help ensure the well-being and longevity of your muscles and joints. As you seek to improve your flexibility through yoga, the popular YouTube channel Yoga With Adriene is a wonderful way to make stretching and yoga practice a part of your daily routine.
If you are new to yoga or have limited flexibility, remember to start slow. Stretching is a gradual process and flexibility will not be gained in one day. Remember to listen to your body's needs and follow the guidelines of the video, making modifications to poses if necessary.
With frequent practice and dedication, your flexibility will soon increase. And, it does not have to require a great time commitment on your part. Many of Yoga With Adriene's stretching videos are shorter, meaning you can easily fit them into your lifestyle. If you tune into these three videos, your body will soon be thanking you for its increased comfort and flexibility.