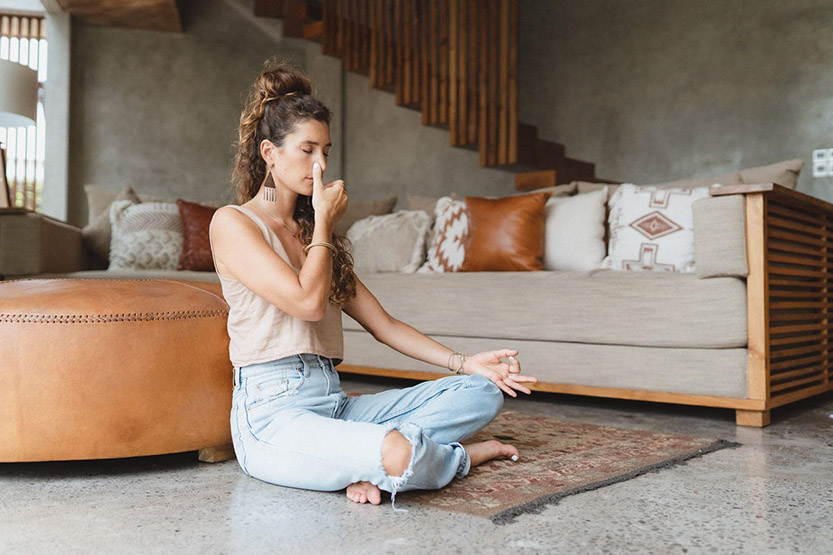 The Best Breathwork Teacher Trainings
I
n a time marked by hustle, endless demands, and ever-increasing stressors, the pursuit of inner peace and holistic well-being has become an imperative. Amidst this tumultuous landscape, the ancient practice of breathwork has emerged as a strong remedy, offering a profound journey into self-discovery and healing. The art of harnessing the breath has now found its place in contemporary wellness, transcending boundaries and uniting seekers from all walks of life.
As the transformative power of breathwork gains recognition, it's not just individuals seeking solace who are turning to this practice. An increasing number of aspiring breathwork facilitators are answering the call to become guides on this remarkable journey. If you find yourself drawn to the idea of helping others unlock their inner potential through the magic of the breath, you may be considering a breathwork teacher training. But with a multitude of options available, how do you choose the best one for your personal and professional growth?
The Best Breathwork Teacher Trainings
In this comprehensive guide, we embark on a quest to discover the best breathwork teacher trainings, delving deep into the heart of this transformative practice. Over the course of 1,750 words, we'll explore the essence of breathwork, the qualities of an exceptional teacher training program, and the top destinations to pursue this path of mastery. Whether you're an experienced practitioner seeking to deepen your understanding or a newcomer ready to take your first breath, this article will serve as your compass, guiding you towards the most enriching and authentic breathwork teacher training experiences.
Join us on this journey as we breathe life into the world of breathwork, unveiling the secrets to becoming a skilled facilitator capable of empowering others on their own profound voyage within.
5. White Tiger Breathwork Mastery Course & Teacher Training
At White Tiger Qigong, the synthesis of ancient Eastern mind and body practices with cutting-edge neuroscience and sports science creates a transformative system. This integration is designed to synchronize your body and mind, fostering both physical mobility and mental mindfulness, ultimately unlocking your untapped peak performance potential.
Experience the perfect blend of ancient breathwork techniques and modern science through the White Tiger Breathwork Mastery Course & Teacher Training. This program is tailored to alleviate chronic stress, allowing you to access your full potential and elevate your overall well-being. As you progress through the course, you'll witness remarkable improvements in various facets of your life. You have the flexibility to choose individual levels and learn at your own pace. 
Beginning with Level 1: The Foundations, you'll explore the theory, science, and fundamentals of Qigong breathing, mastering eight foundational exercises, and gaining insights into Qigong breathing theory. 
Level 2: Neuroscience takes you deeper into complex Qigong Breathwork techniques while unraveling the fascinating neuroscience of breathing, with 13 advanced breathing techniques and an exploration of meditative states. 
Advancing to Level 3: Advanced, you'll learn to employ Qigong Breathing as alternative medicine, drawing from cutting-edge fascia science research to create natural remedies for stress and trauma, guided by the expertise of world-renowned fascia expert, Chris Kummer. 
Level 4: Here, you'll gain the skills and knowledge to educate, inspire, and help others cultivate a profound breathwork practice, using modern teaching techniques employed by professional educators as a certified White Tiger Qigong Breathwork Facilitator.
Every participation in a White Tiger Qigong training or purchase of their products contributes to the protection of rainforests and wildlife in Borneo, Indonesia, in collaboration with the Borneo Nature Foundation. By enrolling in all levels, you'll unlock the complete potential of this transformative course, enabling you to teach Qigong breathing techniques, manage diverse class sizes, and embark on a fulfilling career as a certified White Tiger Qigong Breathwork Facilitator, creating a positive impact on your life and the lives of others.
The Details:
Length: 100 hours
Price: $395
Location: Online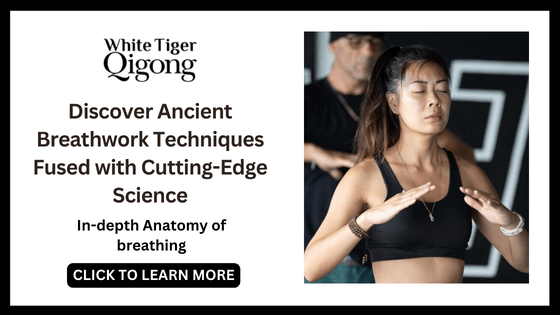 Conclusion on the Best Breathwork Teacher Trainings
We have embarked on a journey through a myriad of transformative possibilities in breathwork training. From ancient practices to modern science, these trainings offer the keys to unlocking the incredible potential of the breath. Whether you seek to guide others towards inner healing, wish to deepen your own personal practice, or aspire to facilitate mindfulness and well-being on a broader scale, the options explored here provide diverse pathways to mastery. The world of breathwork is vast, and the best teacher training programs are the ones that resonate with your personal journey and aspirations.
As we conclude our exploration of the best breathwork teacher trainings, one overarching truth emerges: the breath is not just the force of life but the essence of our existence. It holds the power to heal, transform, and awaken. Choosing the right teacher training is a deeply personal decision, one that aligns with your goals and resonates with your heart. Regardless of your choice, embarking on this journey is a profound step towards understanding the intricate dance between breath, body, and consciousness. 
So, take a deep breath, trust in your path, and let the transformative journey of breathwork lead you towards a life enriched with vitality, peace, and boundless potential.