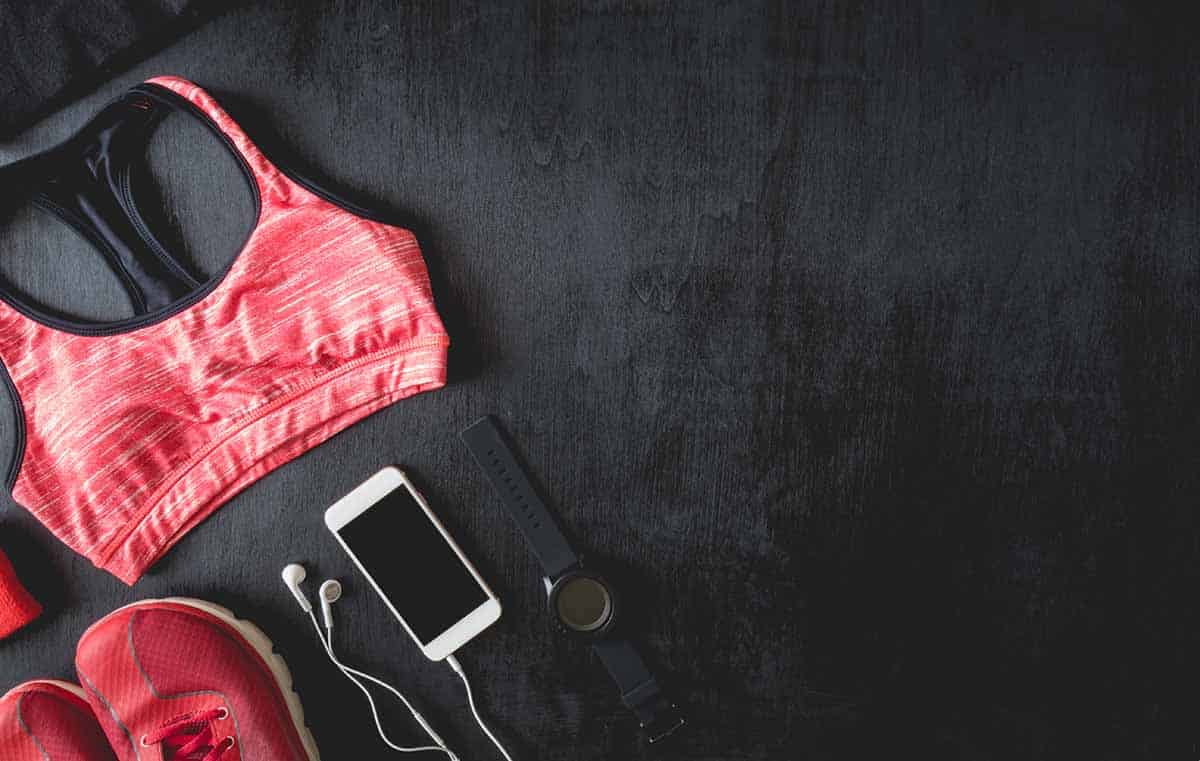 The 7 Best Yoga Tops on Amazon
When yoga clothes are too tight, too loose, or just overall ill-fitting, you will have difficulty practicing yoga. This is why you should take plenty of time to select the best yoga top for your body and workout style.
The 7 Best Yoga Tops on Amazon are:
Unsure what type of fit and style of yoga clothes you should look for? Keep reading to learn more about the best yoga tops and what you should look for while shopping for one.
What to Look for in a Yoga Top
There are many things you need to look for in a yoga top as you shop. But it's important to keep in mind that everyone will have different preferences, so something that your friend may wear while practicing yoga may not be for you.
First things first, look for comfortable material. The last thing you want is to wear a material that makes you itchy as you get into a complicated yoga pose! Although comfort is king, you need to also consider breathability and flexibility otherwise, you'll get too hot or possibly rip your yoga clothes.
For this reason, you should look for yoga clothes made out of polyester, nylon, and spandex. These materials will let your skin breathe while giving you maximum comfort and flexibility.
Many yoga tops today are made with fancy pockets, hoods, and zippers as fashion statements. While these may look cute as you go to and from yoga class, they are generally not practicable during the practice, which means you should focus more on the material rather than the extra features of a yoga top.
Are there Yoga Tops with a Built-in Bra?
After you've decided on the right material for your yoga top, you also need to consider if you want a built-in bra.
Built-in bra yoga tops have a second aspect to them, usually a tighter band of fabric to hold the breasts in place while you practice. While this can be convenient when it comes to getting dressed, some people may find there isn't enough support in a built-in bra for them.
If you find that there isn't enough support in a built-in bra for you, then it's probably best to get a yoga top without one and put your own sports bra with enough support beneath.
The Different Types of Yoga Tops Out There
Now that you've decided on the material of yoga top you want, as well as if you desire a built-in bra or not, it's time to talk about the different types of yoga tops out there. The one you choose will widely depend on where you live, as well as how you practice yoga.
The most popular type of yoga top is a tank top yoga top. These tops are usually long and built with stretchy material to keep you covered as your stretch. Your arms are left bare for maximum movement, and these tops can come with a built-in bra or without.
The only problem with yoga tank tops is if you get cold easily or live in a colder climate. It's important to stay warm while you do yoga, which is why people in these locations will do better with a long sleeve yoga top.
Long sleeve yoga tops are made out of thin and breathable material, so even though you are covered, you won't get too hot. They're also typically longer in length but don't tend to have built-in bras. If you want a long sleeve yoga top with a built-in bra, it's not impossible to find, but you'll probably have to search a bit!
There is also a yoga T-shirt. This type of yoga top is unique in that it isn't skin tight—rather, it is loose fitting to allow for maximum movement and breathability. A yoga t-shirt will never come with a built-in bra, is usually made of cotton, and is preferable for at-home practice, as the t-shirt may move, revealing your midsection during stretches.
Of course, if this doesn't bother you, there are also the yoga crop tops, which have all the features of a yoga t-shirt top or the yoga tank, but without all the length. This top will show your stomach, so it is more ideal for warmer climates or for hot yoga practice.
The 7 Best Yoga Tops on Amazon
Have an idea of what sports bra is best for your yoga style and climate? Now it's time to do a little shopping! Below are the 7 best yoga tops on Amazon that you should consider purchasing for your next yoga workout.
2. Women's Longline Sports Bra Padded Tank Top
The next yoga top on the list is a tank top with thicker straps and more back coverage. It is still a crop top, however, ending just above the belly button. Made out of a mix of spandex, cotton, and polyester, this tank is built for a stretch but will help keep you cool as you move.
This tank has a built-in bra in the form of pads that can be removed. It offers enough support for both light and medium impact sports. It comes in several colors, so you can buy a few and mix and match them with different pairs of yoga leggings.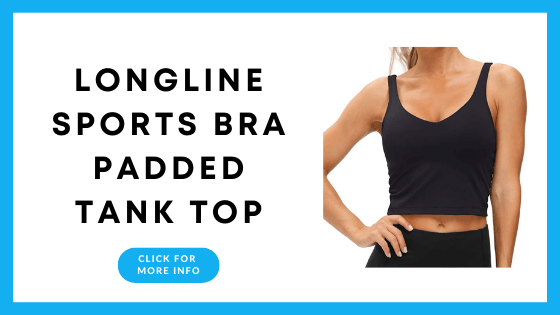 3. ICTIVE Women's Cross Backless Workout Top
The ICTIVE yoga top is an interesting one. It is a mix between a traditional yoga tank and a t-shirt, giving the wearer room to move while also fitting the form in a way that will keep it from riding up during practice. There is no built-in bra in this top.
It has thicker straps and provides coverage all the way below the waist. It is made out of 95% polyester and 5% spandex. The open back gives the user room to move, but some may not like the revealing keyhole design. This top is great for yoga and any other sport you can think of, meaning you will always shave a reason to wear this top.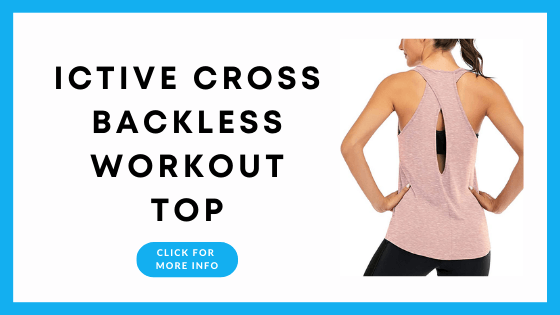 4. 5-Pack Women's Short Sleeve V Neck Yoga Tee
In the colder climates, it can simply be too difficult to get ready for yoga practice wearing a tank top or crop top. This is when you should look into these short sleeve v neck tees. They are yoga t-shirts that fit loosely and provide full coverage. They are made out of polyester and spandex, so you can practice knowing they will stretch as you do.
The looser fit on these yoga tops provides maximum comfort, as well as a little privacy for those who don't feel like showing off their belly button just yet. They come in a set, so you'll have a few, both for gym and everyday use!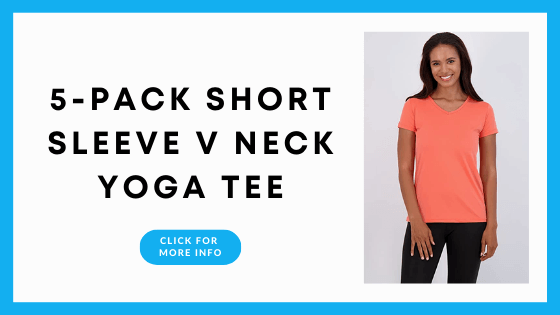 5. Neleus Women's 3 Pack Compression Long Sleeve Yoga Top
Sometimes, even a t-shirt isn't enough to keep you warm during practice. This is especially true for those who engage in outdoor yoga regularly. These long sleeve yoga tops are perfect for the yogi who needs to stay more covered as they practice. They are made out of polyester and spandex and fit tightly to your figure, enabling them to stay in place as you move.
These are compression products, which means they are meant to fit tightly. Those who want a looser fit should order a size up. Because of the tight fit, these shirts have thermal properties, so they can be used during any season, no matter where you live.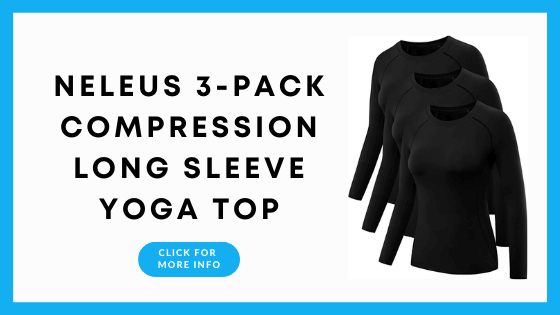 Overall, picking the perfect yoga top for your practice is no easy feat. There are so many options, and what may work now may not work when the weather changes! This is why you should look into purchasing more than one yoga top to find the one that really is the perfect fit for you every season of the year.
Whether you end up deciding on a crop top, long sleeve shirt, or maybe even a yoga t-shirt, you will love how much easier it is to practice when you have the proper clothing. Therefore there is no reason to delay, and you should buy some amazing yoga tops for your practice right away!