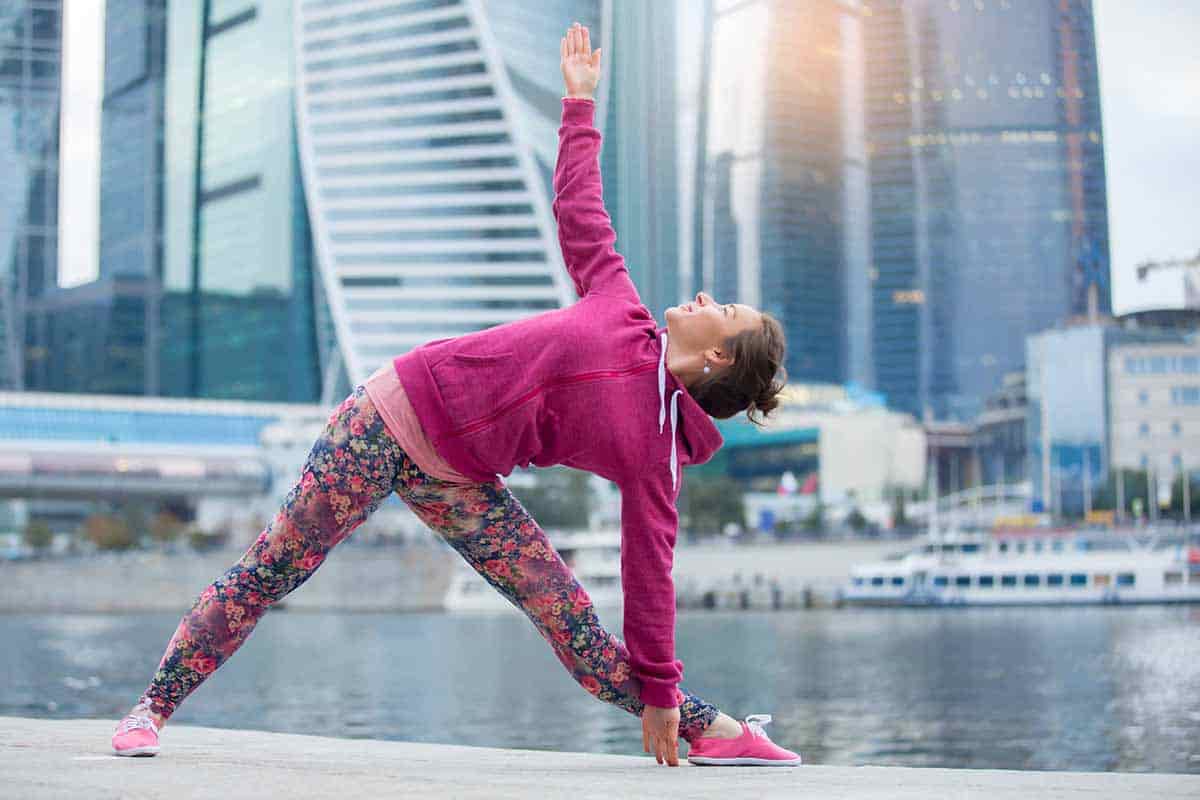 5 Comfortable Yoga Pants with Pockets
T
here are very few things in life that create pure joy, quite like pockets. It is a quirky yet oddly necessary wardrobe feature that makes being hands-free possible.
Have you ever heard of yoga pants with pockets? Take the joy of a pocket and add it to the bliss of yoga pants, and you can now fully live out your life walking on cloud nine.
Our favorite comfortable yoga pants with pockets include:
Do you want to know how you can get your hands into these life-changing leggings and discover the happiness that comes with having a home for your phone and debit card while you get your zen on? Then keep reading to learn more about these top five comfortable yoga pants with pockets!
When Did Yoga Pants Become So Popular?
It is safe to say that yoga pants became so popular when moms across the world decided that being comfortable but cute at the same time was a must-have.
Actually, yoga pants became popular in the late 90s when yoga as an exercise became popular among Western women. As they were formerly identified, leggings, aka yoga pants, made stretching, twisting, and bending much easier and more modest than the leg warmers, short shorts, and spandex women typically wore.
Lululemon was the first brand to create yoga pants in 1998, and the fad quickly became popular among women everywhere looking for athletic attire that was comfortable, breathable, and still esthetically pleasing enough to wear alone.
You can also check out the best yoga pants on amazon in that article!
Where It's Cool to Wear Yoga Pants: Everywhere!
Yoga pants by far have become a staple in just about every woman's wardrobe all across the globe. It is rare that someone is not familiar with the term yoga pants or is stumped when attempting to create a mental visual. The term athleisure describes casually wearing yoga pants with no intentions of ever doing yoga in them.
Americans have won the yoga pant social acceptability fad by far to any other country and you can pair it up with a nice yoga top with sleeves. They have become part of not just gym attire, but everyday run errands look, throw on some UGGs and go to the mall looks, drop kids off at school mom look, and I don't want to adult all-day look, to name a few.
Yoga pants are cool to wear just about anywhere and anytime, and it doesn't appear to be letting up anytime soon, especially since the quarantine of 2020, where yoga pants saw a 24% increase in purchases. (reference)
The Need for The Yoga Pant With Pockets
More and more, it's becoming evident that women are wearing yoga pants to places other than the gym or yoga class. Women as a whole have popularized wearing yoga pants with no limits to where, when, or how many days in a row.
The need for yoga pants with pockets has become evident with this trend and the added need not to have to carry around a purse all day. Carrying minimalist must-have items on your person is what pockets in yoga pants have allowed so many of us to aspire to.
Pockets in yoga pants allow for hands-free phone usage while carrying the groceries, Amazon packages, two or three kids, or even actual physical activities such as riding a bike or running. Pockets can also hold house or locker keys, debit/credit cards, chapstick, protein bars, and powder sticks, AirPods, and so much more.
5 Comfortable Yoga Pants with Pockets!
Here is the list you've been waiting for, the five comfortable yoga pants with pockets. Each pant is rated upon what they are best selected for and in no particular order.
1. Best Quality: Athleta Stash Pocket
These leggings are offered in regular and petite and in sizes extra, extra small all the way to a three x. Pockets on both sides resting on the hips can comfortably hold a cell phone. There are high rise and fit tight around the legs for added support.
They only come in one color, black. The bonded edge stash pockets are made to blend into the pants, so they are barely noticeable and don't gap out.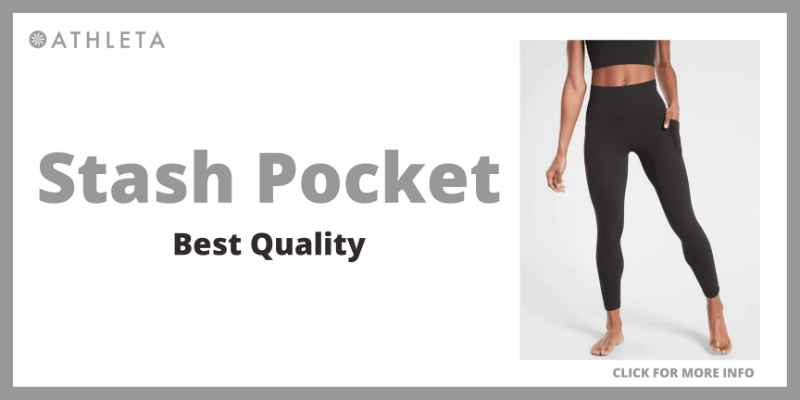 2. Best Deal: Leggings Depot High-Waited Yoga Pants
These leggings are offered in long and capri length and in over twenty assorted colors and designs. By far the best bang for your buck when it comes to being able to buy multiple pairs without costing a fortune.
These pants come with two side pockets just below the waist and rest easy on the hip. They are deep enough to hold a cellphone and secure enough to add your keys or wallet.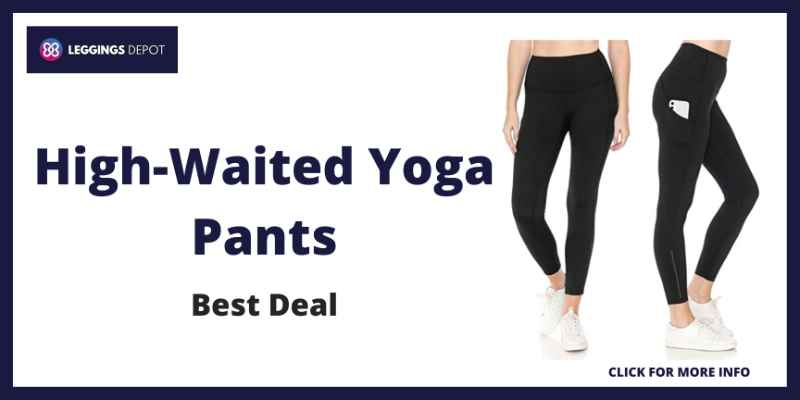 3. Best Overall Fit: Lululemon Align High-Rise
These is a great option for pockets, although definitely on the pricier side for a pair of yoga pants however, customers can't stop raving about the buttery soft fabric and exceptional overall fit.
These high-rise pants are offered in sizes zero to twenty and come in ten assorted colors and design options. Two pockets are located on either side of the pants that rest on the hips and are easily hidden by the fabric detail. Pockets are deep and secure enough to safely hold small items such as a cellphone, credit cards, and keys.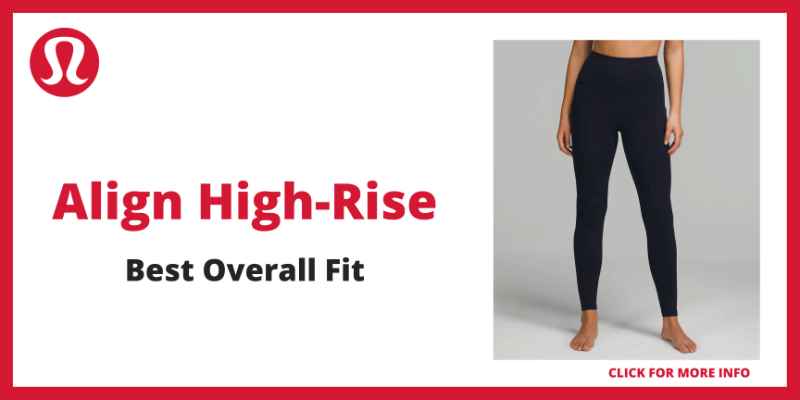 4. Best Pocket Deal: UnderArmour Women's HeatGear Hi-Rise
If you want pockets, these have pockets. They come with not one, not two, but three pockets are hidden on the sides and in the back. The side pockets are seamless and blend into the hip area, and the hidden back pocket is just inside the waistline. Under Armour offers these pants in three colors and ranges in sizes extra, extra small to extra large there are also capri and long styles available.
The moisture wick material ensures your phone won't get wet during a workout when you store it away in your pockets. The side pockets are deep enough to hold a cell phone, while the hidden back pocket can safely hold keys and credit cards.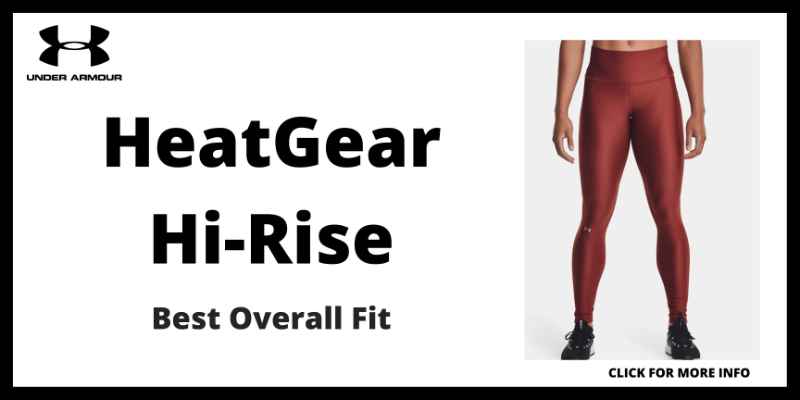 5. Best Size Options: Madewell Girlfriend Collective
Madewell has mastered the art of sizing when it comes to leggings, making it easy to find them in just about any size. They come in twelve assorted colors and are offered in sizes starting at extra, extra small, and all the way up to a six extra-large.
The side pockets are located on both sides of the leggings just below the hip area and are hidden by the seamless feature within the fabric. The pockets are deep enough to fit a cellphone without it falling out.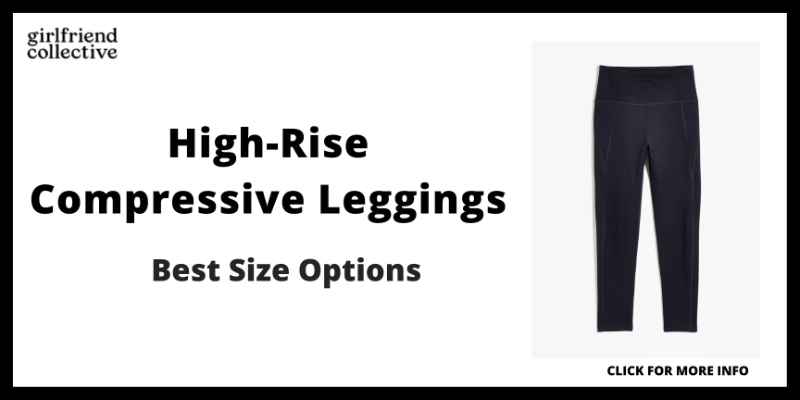 Yoga pants with pockets just make life a lot easier and ensure your valuables are always by your side without having to lug around a gym bag or purse everywhere you go.
To coin the term "happy wife, happy life," if you haven't gifted your female significant other or even friend a pair of yoga pants, tis the season of giving. Let's be honest the world is a better place with yoga pants and an even happier one if your leggings have pockets.
Check out this article on the best yoga store online.