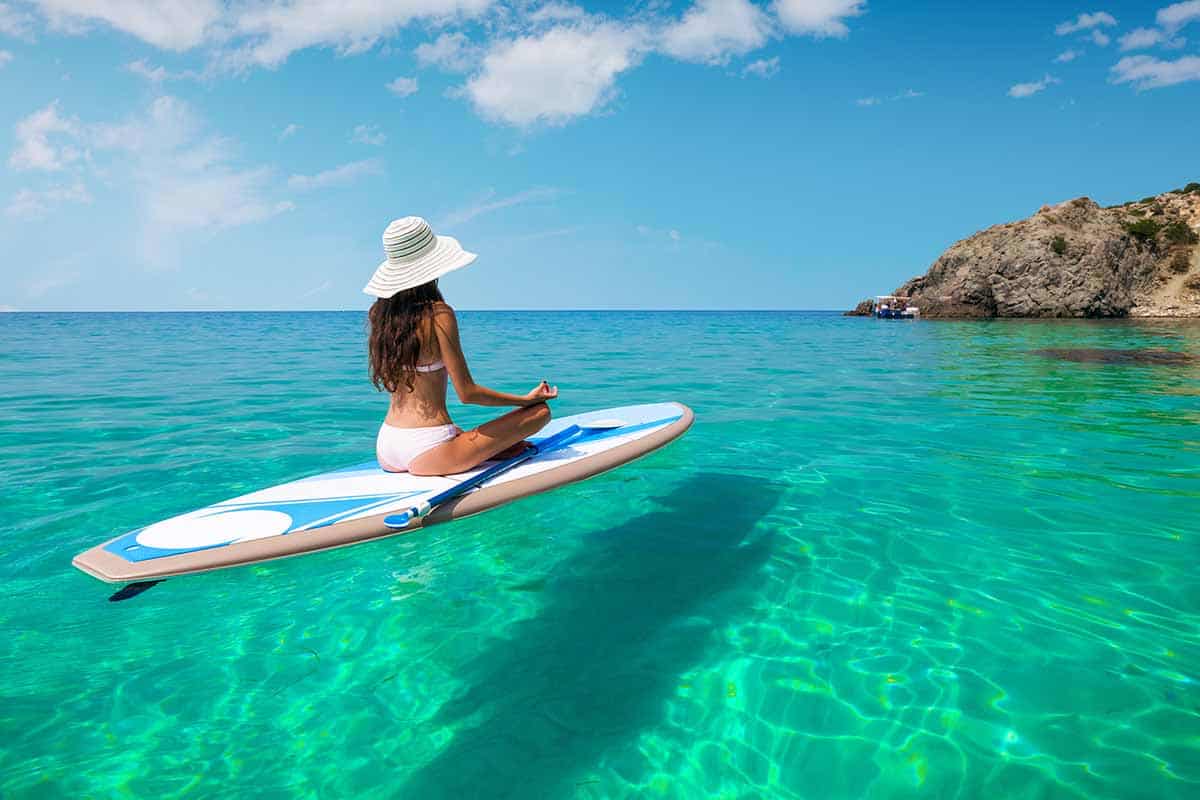 Y
oga and surfing retreats are popular all around the world. Here, you can take on the water while stretching on the beach. It's a unique combination that many are unfamiliar with. Why is this retreat so popular?
There are so many reasons why a yoga and surfing retreat is amazing! You can recharge, relax, and reset, to name a few. It involves adventuring and meeting new people too.
There's so much to know about yoga and surfing retreats! Read on to learn more and better understand why you should take on this style of relaxation.
Similarities of Yoga and Surfing
Yoga and surfing – they might not seem so similar at first. Why put them together in a retreat? Shockingly, more things make them the same than set them apart.
Some of the similarities between yoga and surfing include:
Being present in the moment
Balance
Practicing makes perfect
There's a learning curve
These pull these endeavors together, which is why they're often placed in retreats together.
If you've never put surfing and yoga together, it can't hurt to try. There are many incredible locations where these retreats take place.
Top Destinations for Yoga and Surfing Retreats
So, where do yoga destinations take place? There are a few locations that stand out above the rest.
Some of the top destinations include:
Costa Rica (Check out the best yoga surfing retreats in Costa Rica here!)
Hawaii
Florida
Thailand
Italy
All of these permit quality yoga and surfing to happen.
Now that we've gone over a yoga and surfing retreat, you may need some convincing. Why would a yoga and surfing retreat be amazing? Why should you go? There are so many reasons!
10 Reasons Why A Yoga and Surfing Retreat is Amazing!
There are many reasons to consider going on a yoga and surfing retreat. It's sure to inspire you in more ways than one.
Let's talk about ten reasons why a yoga and surfing retreat is incredible. It's a one-of-a-kind experience, no matter who you are.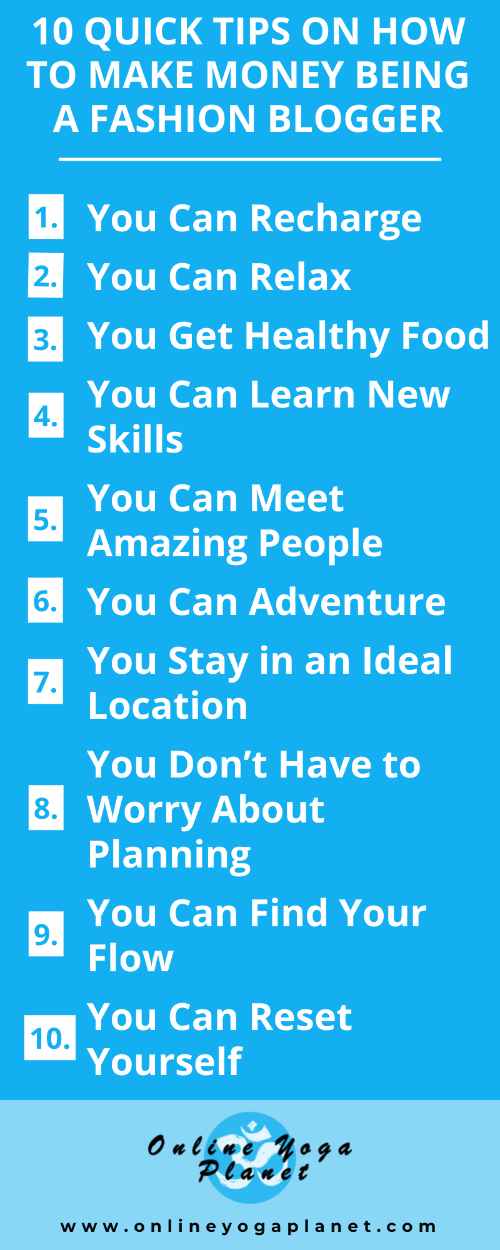 1. You Can Recharge
First, a yoga and surfing retreat is amazing because you can take a unique chance to recharge. Being one with nature and yourself allows you to take your mind off the things that make life stressful.
Some things you can get away from on this retreat include:
Work
Video games
Social media
Everyone needs a break from life every once in a while.
With a yoga and surfing retreat, you'll be so distracted by the activities that you won't have time to worry. You'll find yourself recharged and refreshed by the end.
2. You Can Relax
Relaxing goes along with recharging. You can relax on the ocean waves or bask in the sun as you do yoga. Your mind will fall into a calming rhythm in no time.
Resting on the beach, away from the stress of everyday life? What's more amazing than that in a retreat?
3. You Get Healthy Food
Healthy food often comes in hand with a yoga and surfing retreat. Not only will you refresh on the outside, but you can also refresh your diet as you enjoy your time.
Some examples of healthy food include:
Acai bowls
Rice dishes
Fish
Veggies
These are cooked up into delicious, healthy meals at a yoga and surfing retreat.
This getaway might even help you get into a better diet. You can reset the way you eat in the span of the retreat.
4. You Can Learn New Skills
Even if you're a proficient surfer and yogi, there are always new skills you can take on. At a retreat, you can advance your abilities in a relaxing setting.
If you want to learn, why not learn at a beautiful beach? A yoga and surfing retreat is filled with opportunities.
5. You Can Meet Amazing People
At a yoga and surfing retreat, you can meet incredible new people. They might even become friends you keep with you for the rest of your life.
You can meet people at:
Mealtimes
Yoga sessions
Surfing lessons
These are places you can run into incredible people.
There's nothing that brings people together like spending time doing new activities with each other. You can find your crew at a yoga and surfing retreat.
A yoga and surfing retreat is the ideal time for an adventure. You can challenge yourself without going too far beyond your comfort zone.
This retreat is incredible because it balances the exhilarating with the relaxing. You can settle into a challenging rhythm without getting overwhelmed.
7. You Stay in an Ideal Location
At a yoga and surfing retreat, you get to stay on the beach. Who doesn't love that? You can relax in the sun and soak up the gorgeous views offered.
A few examples of beaches that yoga and surf retreats take place at include:
Cocoa Beach
Maui
Ahangama
These offer spectacular views and gorgeous water.
Why not stay in an ideal location for your retreat? This fact makes a yoga and surfing retreat awesome.
8. You Don't Have to Worry About Planning
A surf and yoga retreat is already planned ahead of time. You don't have to stress about scheduling. All you need to do is become accustomed to the schedule and follow right along.
If you want to take on new skills without the stress of planning, a yoga and surfing retreat is incredible for you. Nothing is in your hands.
9. You Can Find Your Flow
As we mentioned, yoga and surfing are all about balance. One is challenging in an exhilarating way, the other more relaxing. A yoga and surfing retreat is all about flow.
If you need a sense of balance, this opportunity is incredible. There's so much to gain from a yoga and surfing retreat.
10. You Can Reset Yourself
Finally, a yoga and surfing retreat is an excellent place to reset yourself. Between nature and healthy eating, your body will reset itself.
With this reset, you can head back into life with a new perspective. Yoga and surfing retreats are incredible for the stressed.
Yoga and surfing are both incredible activities by themselves. Put them together, and you have a retreat of a lifetime.
We hope these reasons helped convince you that a yoga and surfing retreat is amazing! There's so much you can get out of it. If you have the chance to go on one, take the opportunity. It will be well worth your time and money.