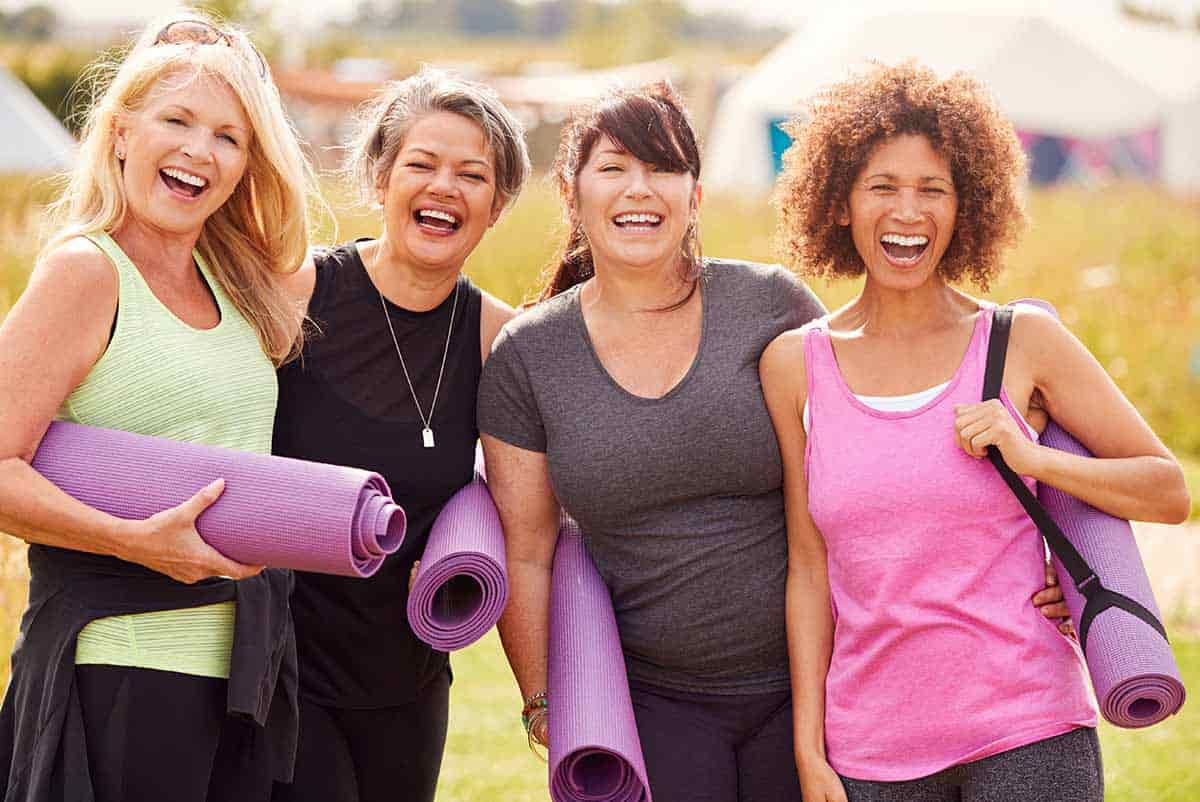 I
t doesn't matter whether you want to reconnect with nature or learn a new skill. A yoga retreat is the best place to be if you need time to rejuvenate, relax, and reflect. All yoga retreats are located in areas that call for serenity and peace. You will find yourself in a place surrounded by nature, making you relax wholly as you meditate and practice your yoga.
You don't have to fly overseas to have the best yoga retreats, there are perfect yoga retreats in the U.S., and you won't even notice you're still in the country as you will be rejuvenated and relaxed by the end of your retreat. All these retreats offer yoga, meditation, and a combination of extra activities like surf, hiking, Ayurveda, among other skills you probably didn't even know you needed. It doesn't matter whether you want to get away for a week or a weekend, you will surely find your fit.
Most yoga retreats are located in mountainous regions, close to the ocean or the forest. Either way, you will find yourself in a very quiet place, and you can finally declutter your mind, get away from the normal rush of life and find some peace for a while.
How much do yoga retreats in the U.S. typically cost?
Yoga retreats can cost as low as $200 to as high as $4000. The price difference in these retreats depends on the retreat's location, the activities included in the package, food, and other items. So, when choosing a yoga retreat, check out what's being offered, how it affects the price, and if you need those extra activities. Don't let the price scare you. You can adjust activities you'd like to participate in to reduce the price if it's only yoga you're interested in.
Is doing a yoga retreat in the U.S. worth it?
Yes, it is. There isn't any yoga retreat that wouldn't be worth it. There are many reasons to attend a yoga retreat in the U.S., these include:
Connect with like-minded people: The moment you attend a yoga retreat or any other spiritual retreat, you will meet people from different walks of life, but you all will have a combining factor that brings you altogether: yoga. You will make some great friends and get a new perspective of people.
You will learn something new: Whenever you leave for a yoga retreat, there is no way you will return home to the same person you left. During your yoga retreats in the U.S., you will learn something new. Whether it is traditional medicine or surfing, you will have a new skill.
It will help you create a routine for your practice: Some hours of the day are set aside for practicing yoga and meditation during yoga retreats. Once you get into this routine, it will get hard to leave it behind. You will finally have time for your daily practice.
It encourages learning and growth: Yoga retreats are great for beginners and people already practicing them daily. If you've been practicing yoga and you've finally hit a plateau and find it boring, going on a yoga retreat will add a new trick to your books and encourage you to keep doing your yoga. It will add the magic back in. If you're a newbie and want to start doing yoga, a yoga retreat in the U.S. will help you get started, learn how to do yoga properly, and you'll be better than when you came in for the retreat.
It will help you discover new locations: Yoga retreats are held in nice places that you've probably not been to. Going to new locations is a breath of fresh air. You will get to declutter your mind and center your mind and body. Also, these locations are always chosen wisely to encourage you to relax.
It makes you healthier: Yoga retreats are full of healthy food and great activities to keep you moving while nourishing your mind, body, and soul. Even researchers agree that going on a wellness retreat will help you become healthier. Your weight will go down, your waistline will decrease, and your blood pressure will decrease. All these shows that you should probably go to that wellness retreat you are trying to avoid attending without good reason.
7 of the top yoga retreats in the U.S.A
1. Kripalu Center for Yoga and Health Berkshires, MA
Kripalu Center is one of the most established holistic and educational centers in North America. The place is located on a hilltop giving you the best views as you practice yoga. There are different ways you can attend a yoga retreat in Kripalu. You can sign up for a yoga and wellness session, enroll in a training program, or book a customizable retreat.
There are ongoing programs all year round, and you have to choose what you'd prefer to participate in. The rooms you'll stay at are comfortable and not overly extravagant, and without any electronics to distract you. Retreats here are inclusive of healthy meals, massage, energy work, ancient Ayurvedic treatments, and nutrition consultations. There is also a sauna, fitness room, and hiking trails.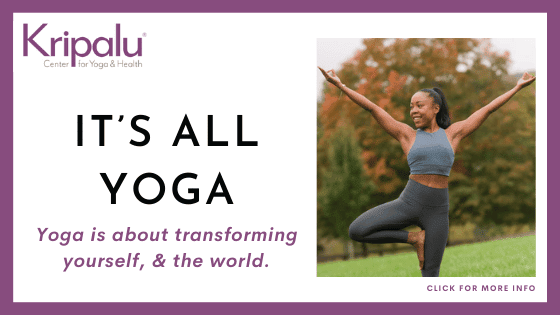 2. White Lotus Foundation Retreat Center, Santa Barbara, CA
White Lotus is not only a great yoga retreat center, but it also has great views. Since it's a mountain sanctuary, it gives you a view of the channel islands, Santa Barbara, and the Pacific. For decades this place has served as a place for devoted and aspiring yogis to gather, learn, and practice new things. They have a variety of accommodation options, including campsites on plateaus overlooking the ocean, indoor lodging, and yurts.
Ganga White, a renowned yogi, founded the place. The facility serves vegetarian meals, contains an underground "kiva" temple and a library-media center. Most yoga retreats combine other activities like Thai massage and meditation classes. There are also hiking trails to explore if you need some adventure.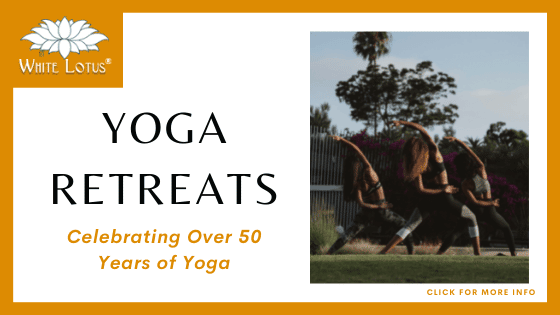 3. Art of Living Retreat Center North Carolina
This retreat center is perched up in the mountains of North Carolina, giving you a scenic view of surrounding nature. The nature surrounding the place offers comfort and quiet required to center your body and spirit. They have various all-year-round programs that include teachings of Ayurveda, guided yoga and meditation, nature walks, ceremonies, guided group ceremonies, philosophy, nature walks, and celebrations.
The place is majorly known as a great yoga retreat in the U.S.A. because of the completely silent retreat. It is famous for people who relax and be in solitude while also interacting with amazing souls.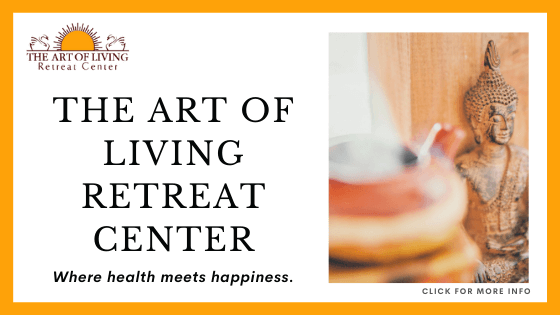 4. Big Sky Yoga Retreat Montana
This retreat is high up in Montana's Madison range. The yoga retreats held here are mainly women. Women interested in being cowgirls and yogis simultaneously will highly enjoy this retreat. Besides practicing yoga, this retreat gives you a chance to ride horses and get a chance to see the blue skies of Montana with the wind in your hair.
They hold various types of yoga retreats all year round, such as yin yoga. You will also get to enjoy other fun activities like nature hikes and mountain-themed cuisine. You will participate in outdoor yoga classes, spa treatments, outdoor meditation sessions, wine tasting, horseback riding, and more. It will be a time to let go and be your most authentic self.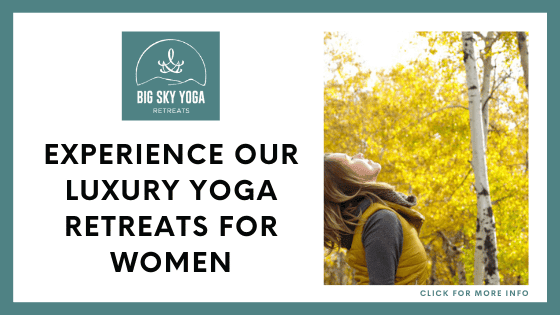 5. The Omega Institute Rhinebeck New York
This devoted well-being center is located in the breathtaking Hudson valley. They have various options for a retreat that you can choose from depending on your needs. If you want to rest and rejuvenate, you can sign up for a wellness vacation that focuses solely on that, or you can do a rigorous or restorative yoga retreat.
The institute focuses solely on wellness and holds over 350 programs and workshops every year. You can learn various topics like yoga, tai chi, meditation, and movement. They also have amenities to keep you active like a sauna, tennis, swimming pool, basketball, among others. You will also indulge in healthy meals, mostly vegetarian, and you can choose the type of accommodation you feel suits you. They have camping sites with shared baths, shared cabins, and deluxe private cabins. You can also go for fun outdoor activities like nature walks and kayaking.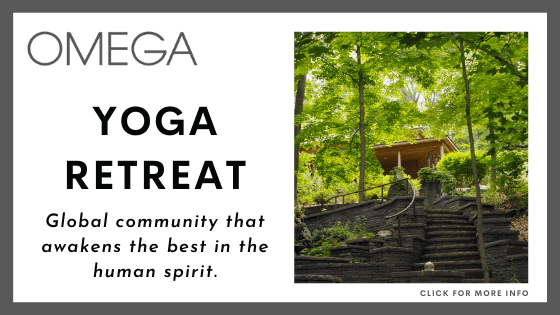 6. Shambhala Mountain Center Colorado
This retreat center has a beautiful backdrop showing Colorado Rockies. They have various yoga and meditation programs to learn from and grow. The nature around the place allows for meditation and relaxing as you reconnect with yourself while healing your body and mind. They have different accommodation varieties available for you to choose from, like tents and dorms.
They specialize in meals to follow whichever diet you prefer. After your yoga and meditation classes, you can choose to spend more time in nature by going through hiking trails to explore and optional massage therapy.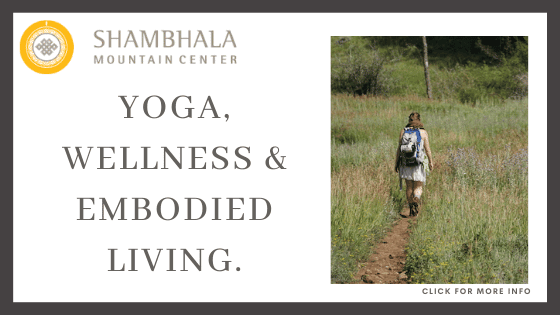 7. Rolling Meadows Yoga and Meditation Retreats, Brooks Maine
Rolling Meadows would be a great place to visit to connect with nature while getting your yoga on. The place is housed within a restored building from the 1840s. It was an English Farmhouse. The house sits atop a hill showcasing the beautiful views of bucolic landscapes and rolling hills.
The place is quite breathtaking, the ground covered in flower gardens, vegetable gardens, a spring-fed swimming pond, and grazing sheep. It is somewhere you can see yourself relaxing without needing any distractions. If you go there during the winter, you will go skiing. In case you require a sauna, they have one that's wood-fired. Hiking is also something you can enjoy in this retreat. The retreat provides vegetarian meals and can adapt any diet of choice.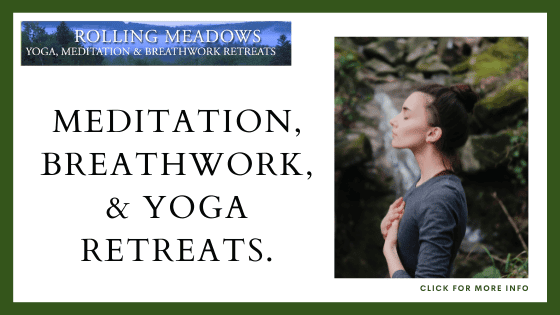 The above beautiful yoga retreats in the U.S.A. are fantastic for anyone who wants a spiritual vacation. They are all different tastes, and you can choose which one you feel best serves your needs. But be assured that they all are great for a serene environment where you can get rejuvenated and grow spiritually while taking time away from the bustle of urban areas.
These retreat centers in the U.S.A. offer a natural place to spend time where you can get a breath of fresh air (literally), peace, and quiet. It is an opportunity to learn new things and visit a new environment.