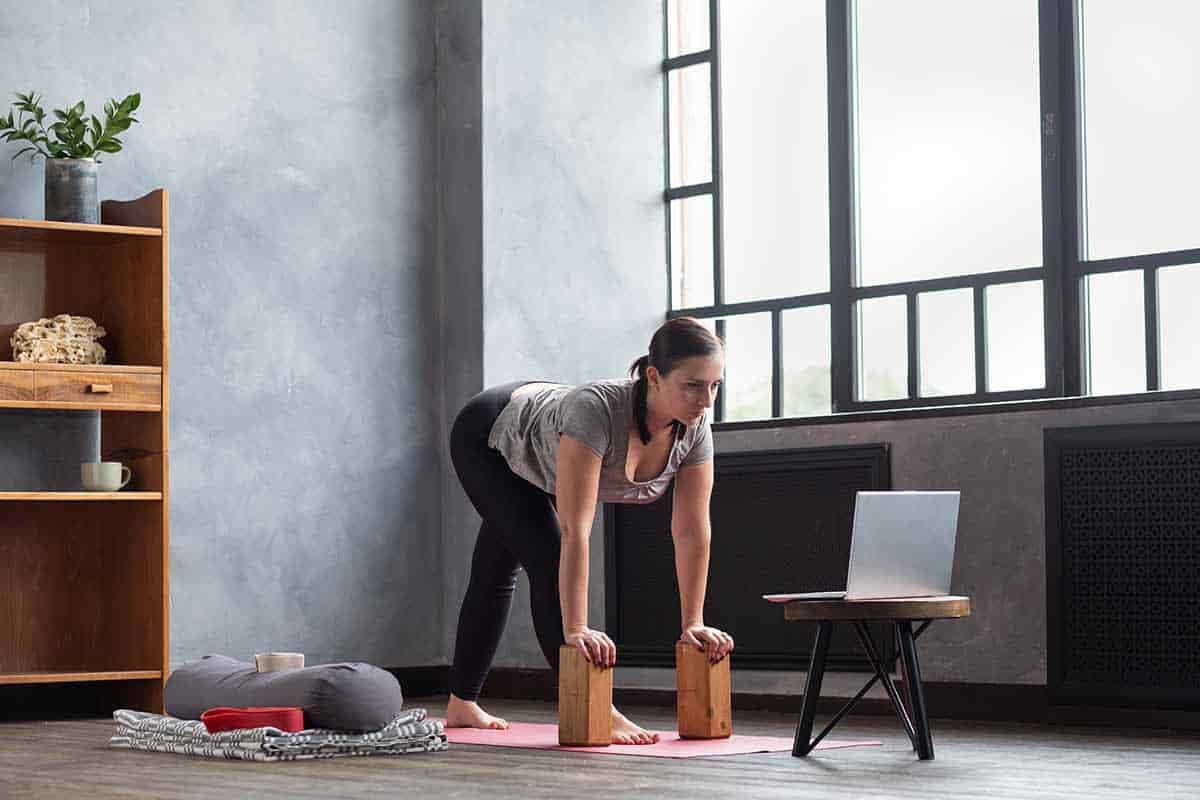 Yoga Alliance Approved Online Training
I
f you are interested in delving into the world of yoga, you may want to register with the Yoga Alliance. This is not a certification group, but an association that upholds the highest standards of the yoga community by setting an ethical framework that studios and teachers can follow.
Yoga Alliance is a nonprofit organization that registers both yoga studios and yoga teachers. They support different forms of certification and have approved online training because of COVID-19 as long as yoga studios and teachers uphold certain standards.
If you are interested in entering the world of yoga training, read on to find out if registering with the Yoga Alliance is right for you. Joining their worldwide community can bring about numerous benefits to becoming a high-standard yoga instructor
Does Yoga Alliance Recognize Online Training?
Yoga Alliance is the largest nonprofit organization that represents the yoga industry. More than 7,000 yoga schools are currently registered and more than 10,000 registered yoga teachers. They are almost like a lobbying arm that has a board of directors, a team in leadership roles, and committees who represent both in-person and online yoga:
Support the self-regulation of the yoga industry and worldwide entrance to safe, accessible, equitable, and high-quality yoga practices
Protects the yoga community from unfair taxation, patents, and government regulation
Fortify the use of all types of yoga styles and traditions
Has a Code of Conduct and Scope of Practice that ensures yoga is taught ethically and responsibly
Provides effective business practices for yoga schools and teachers to further ensure success
Online yoga training has become a booming business, especially after the COVID-19 epidemic. Yoga Alliance understand this and, as such, provides a 2021 Registered Yoga School (RYS) Online Teaching Exemption for training that meets the following requirements in participation and curriculum so they uphold the highest standards:
Online programs are required to have both asynchronous and synchronous teaching methods
At least half of the total hours must be taught by a Lead Trainer, but there is a maximum of five lead trainers per training
The methods of testing their trainees must be clearly defined for both the competency in asynchronous and synchronous workspaces
Agree to "opt-in" to the Yoga Alliance CommUnity, which is an online space where members teaching online can share their experiences and resources
Each school is required to complete a Yoga Alliance survey and adhere to the Yoga Alliance school online learning best practices. Yoga Alliance is also allowed to request access to the studio's online teacher training materials, if necessary. This can include any pre-recorded videos, testing benchmarks for competency, and final test results
What Does Yoga Alliance Consider Asynchronous and Synchronous?
If you have already visited an online yoga studio's Website, you have probably noticed they offer a mixture of pre-recorded videos along with live classes that are streamed through their site. If they are a member of Yoga Alliance, this type of teaching is required to be a member of this vast online community.
Asynchronous teaching means the learning is not done in real time. Students sometimes enjoy this method of teaching because they can learn at their own pace and on their own schedule. These videos are pre-recorded and on demand, giving yoga students the luxury to learn this craft any time and from anywhere in the world.
However, Yoga Alliance also requires online training to be synchronous. This means the yoga teachers are actually presenting their instruction in real time through a streaming device. They publicize the day and fixed start and end time clearly on their Web site so that students know they can learn in real time and interact with the yoga trainer.
The Yoga Alliance also supports the growth of the industry through education, and as such upholds various certifications in which yoga instructors and the yoga community as a whole can improve. They provide numerous tools to ensure yoga instructors can grow and develop professionally, including certifications and continuing education credits.
Which Certifications by the Yoga Alliance Can I Pursue Online?
Yoga Alliance fully supports continued learning for yoga instructors through certification so that the community can continue to grow. This means all Registered Yoga Teachers (RYTs) must meet the Continuing Education requirements below if they want to uphold their Yoga Alliance certifications:
45 hours of teaching yoga
30 hours of yoga training in one of the Yoga Alliance's Education Categories
The thirty hours of training must include a minimum of 10 contact hours (which can include either pre-recorded or live sessions through December 31, 2021), and 20 non contact hours. They also encourage members to provide feedback on their RYS so that they can be approved, if necessary. The Education Categories include:
Techniques, training, and practice
Teaching Methodology
Anatomy and Physiology
Yoga Philosophy, Lifestyle, and Ethics
There are five main certifications one can pursue online from any RYS that is registered with Yoga Alliance. You will want to make sure they clearly state they are registered with Yoga Alliance so that you know you will be able to also register with the proper RYI once you complete their certification.  
The RYT 200 will teach you what you need to know for handling your own classes in 200 hours. This is available online so that you can study at your own pace from home and it will not disrupt your day-to-day or evening activities. The training includes teaching videos, training resources, and a community of others who learn the following:
History and Philosophy of Yoga
The Asanas and Pranayama
Meditation
Mudras
Yoga Business and Marketing
Sequence and Structure of Courses
Chakra Therapy (Check out these Chakra courses online!)
The Different Styles of Yoga
Other Teaching Tips
There are different online courses that will teach the following practices in the 200-hour format. Although they are online, you can still have a team of mentors to help you along the way through weekly Zoom calls. Once you enroll in a 200-hour yoga teacher training online, you can also register with Yoga Alliance as an RYT-200.
Upon completion, you will receive a 200-hour yoga teacher certification that you can display in your yoga studio. It will demonstrate that you completed the requirements necessary at a location that is registered with Yoga Alliance. You can then build off of those 200 hours at the same gym or another location for the 300-hour yoga teacher training online certification.
Now that you completed the 200-hour training, you can build off of that with the more rigorous 300-hour online training. This builds off of what you learned in the first certification by going deeper into the practice of yoga. For example, you may learn advanced asana and pranayama to better understand the practices.
Advanced studies in ancient texts and yoga history are also incorporated, along with the ancient philosophical principles of the Yoga Sutras. The teaching methods you will learn are also more advanced, such as theme courses and creative classes to inspire your students. You will continue to get an understanding of different yoga styles:
Hatha
Vinyasa
Yin
Hot
Kundalini
You may also learn things like chair yoga poses, the principles of Ayurveda and the three Doshas, and Yoga Nidra. This certification dives deeper into the world of yoga so that you are well-rounded. It fosters your own personal development so that you understand your own body and yoga sequencing in order to become a better teacher.
Just like the 200-hour certification, this more advanced certification is also available online so that you can complete the hours at your own pace and on your own time. You can register with Yoga Alliance as an RYT-300, or you can combine the 200- and 300-hour courses and become certified in a 500-hour certification course and RYT-500.
Why not take both the 200- and 300-hour courses combined through a 500 hour online yoga teaching training certification? That way you can learn everything from Ayurveda, Pranayama, and Mudras, to meditation, Chakra classes, and Sanskrit poses. Although the hours are more intense, you will attain advanced learning techniques:
Yoga History and Philosophy
Yoga Anatomy
Yoga Business and Marketing
The Yoga Sutras of Patanjali
Different Styles of Yoga
Principles of Yoga Alignment
The Categories of the Asanas
Advanced Study of Ancient Texts
These are just a few examples of things you would learn once certified in a 500-hour program. You will learn the qualities of becoming a great yoga instructor, develop the confidence needed as a yoga teacher, and even learn how to make yourself more marketable for business opportunities.
You also learn the different styles of yoga, such as Hatha, Vinyasa, Yin, Hot, and Kundalini, so that you are well-rounded in the most popular forms of yoga out there today. Once you complete a 500-hour certification course, you can register with Yoga Alliance as an RYT-500.
If you are interested in one form of yoga, such as Yin, you can actually be certified in that particular type of yoga style
Your education doesn't end when you've got that RYT-200 certification. There are always more things to learn in order to keep g
Did you take another certification course and fall in love with the style of Yin yoga? If you think you want to focus on a particular style in your practice, you should consider becoming certified in that style. One certification available is the Yin Yoga Teacher Training Online to help you become confident in teaching Yin yoga.
These are also self-paced so that you can learn on your own time. Yin in particular is rooted in ancient Eastern cultures and has become one of the most popular forms of yoga on the market today. By becoming certified in Yin, you will learn the history and philosophy, the benefits and expert practice, along with the impact on the anatomy.
All of these certifications are available online so that you can literally become a certified yoga instructor in your free time. There are other certifications available, so you should do your research to see which online certification option is the best for you, what you are interested in teaching, and the methods and styles you would like to pursue.
rowing as a yoga teacher. You may also want to teach a specific type of yoga or teach to a specific audience. Here are Santosha's valuable continuing education programs:
Yoga Nidra Online Teacher Training: This 50-hour course will give you the know-how to begin teaching the healing practice of Yoga Nidra, or guided meditation.
Pre + Post Natal Yoga Online Teacher Training: This 50-hour online class will increase a yoga teacher's knowledge by teaching them to guide women (and babies) through pre- and post-natal yoga classes, workshops and retreats.
Yin Yoga Online Teacher Training: In 50 hours, yoga teachers will gain the information they need to teach the calming and healing power of Yin Yoga.
Children's Online Yoga Teacher Training: Yoga teachers will learn techniques to guide children and teens through fun interactive yoga classes and workshops. This class is also great for parents who want to connect with their children and share the calming beauty of yoga with them.
Meditation Teacher Online Training: this 50-course will allow yoga teachers to go deeper into the practice of mediation. They'll learn the philosophy and principles behind meditation. And they'll deepen not only their students' meditation practices but even their own. '
Is Yoga Alliance Accredited?
It is important to note that Yoga Alliance does not certify teachers or accredit schools. Instead, Yoga Alliance offers the Registered Yoga School (RYS) distinction for other companies to offer certifications and yoga teacher training. The Yoga Alliance credentialing system is essentially a registry which is maintained by the organization.
Yoga Alliance has a rigorous credentialing system and standards, so it is worth using a certification program that is registered with Yoga Alliance. So, although Yoga Alliance does not certify or accredit yoga studios or instructors, they are a group that represent the yoga community and share an ethical commitment to the practice of yoga.
Is It Worth Registering with Yoga Alliance?
The Registered Yoga School credential through Yoga Alliance is globally recognized, so it is worth registering as a school or, once you have received certification, as a yoga instructor. It ensures your students that you are practicing at the highest quality either as a certification program or as a Registered Yoga Teacher (RYT).
Registering with Yoga Alliance also gives you professional tools and resources because you are a member of a worldwide directory. You can also receive discounts on products and services, as you would as a member of any specific association or organization.
Whether you are a yoga studio or yoga instructor, it is beneficial to register with Yoga Alliance to ensure you are meeting the utmost standards with your yoga training. Through this Yoga Alliance registration, you are joining a community of more than 7,000 schools and 100,000 yoga teachers who all responsibly practice the art of yoga.