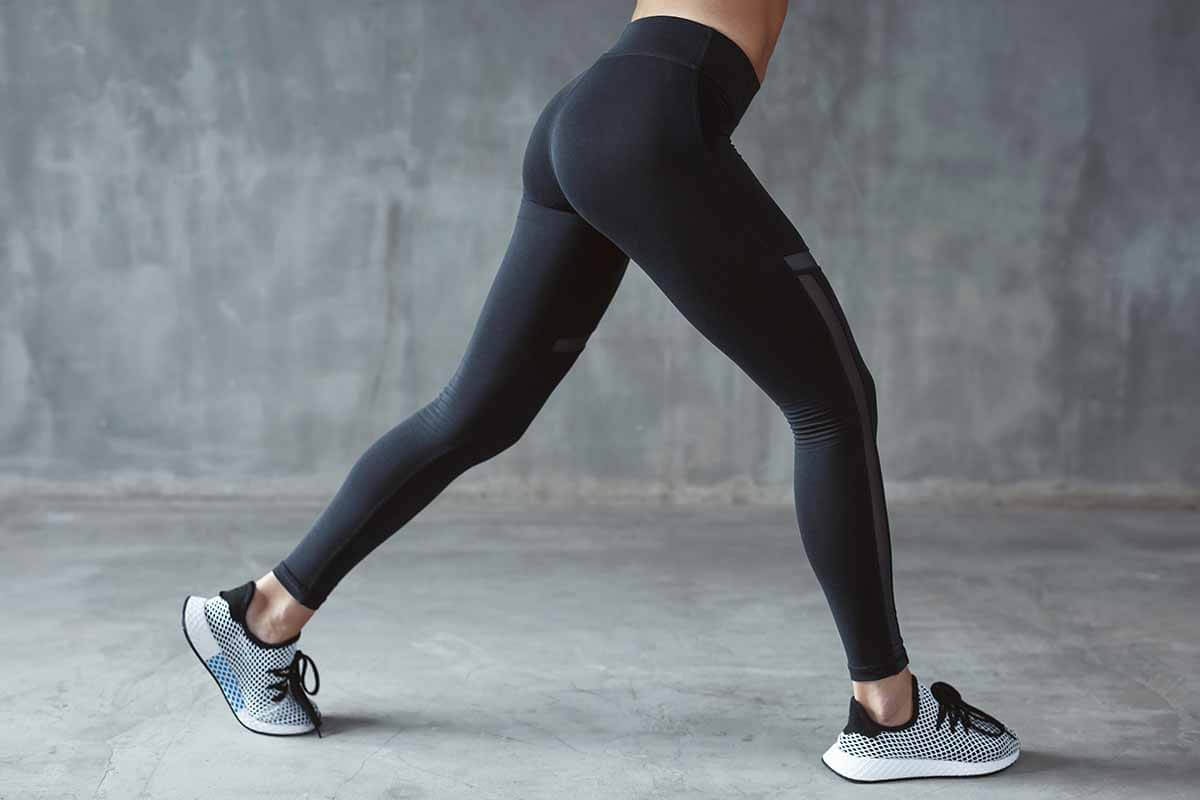 The following are The 3 top-selling Alo Yoga Leggings:
Alo leggings have become commonly worn by most celebrities and especially famous yogis. Even though Alo Yoga makes their clothes fashionable, they also make them practical for working out. Their pants are mostly buttery soft, flattering, and silky. Allowing you to move from one yoga pose to the other seamlessly.
What's all the buzz about: Alo Leggings
Alo leggings have become a buzz because many celebrities have been wearing them out running errands. But besides that, most people fell in love with Alo leggings because of how practical and cute they are some even think that they are too pretty to work out in, but if you're leaving for brunch, you, later on, don't need to change out of them. 
Alo Yoga is a small company that only began in 2007. The age of this company and its level of success so far speak volumes. Most yogis swear by the brand, and their leggings come highly recommended. It can be a little challenging to find a pair of stretchy yoga pants that are also cute and durable, but Alo leggings offer both. 
Where is Alo Yoga manufactured?
Alo Yoga is based in Los Angeles. The brand's mission is to bring yoga to the world, create community, inspire wellness, and spread a mindful movement. Alo Yoga is among the many companies under the umbrella of Color Image Apparel a company started by Harris and DeGeorge in 1992. 
When it comes to the matter of ethicality, Alo Yoga is 100% sweatshop-free. The company has a platinum WRAP certification. WRAP is a company that ensures a company is conducting ethical manufacturing through fair pay, standard hours, and a clean and safe working environment. 
They also ensure to reduce their footprint by using the most eco-friendly dyes, keeping their waste to a minimum by recycling, powering their headquarters with solar, and keeping their warehouse paper-free.
Is Alo Yoga a good brand?
Alo Yoga is a great company. They create clothes that are super comfortable and enhance your yoga experience. They have a range of styles to fit different personalities and a range of sizes for different body types. The fabric looks impressive, and so it feels the same way too. 
Alo Yoga has aimed to bring comfort to activewear. Their clothing design is beautiful, simple, and functional. The fabrics used to make these leggings are breathable and have sleek cuts that allow you to move seamlessly through asanas. 
According to ratings, 76% of customers have rated Alo leggings 5/5 stars. These ratings alone show how good the brand is. 
Their clothes are comfortable enough to wear throughout the day and durable enough to wear when doing the most gruesome workouts. 
Alo Yoga, as a company itself, manufactures its clothing ethically. They treat their employees with respect and do not harm the environment in the process of manufacturing these incredible pieces. 
Are Alo leggings better than Lululemon?
Even though most people started wearing Lululemon before Alo leggings, Alo Yoga came with a bang stealing the hearts of many. Their apparel comes in various colors, from light ones to neutral ones. Even though Alo leggings are high quality, they are still very light, and you'll feel like you're wearing nothing. Both Luluelemon and Alo leggings have a great waistband that doesn't dig in. The con in both brands is that Alo leggings can show sweat lines if you're wearing colored leggings. But if it's black or white, these won't show. On the other hand, Lululemon leggings begin to pill earlier than anticipated. 
So, when choosing between the two, you will have to decide what athletic activity you'll be pursuing. Alo leggings are better for athleisure and low-impact workouts. Even though these leggings are very flattering, they are heavier than the aligned part and seem to be something that could make you feel hotter hence not great for high-impact exercise. 
The 3 top-selling Alo Yoga Leggings
1. Alo Yoga Women's High Waist Airbrush Legging
The best aspect of these Airbrush Leggings is their compression. The fabric is thick, making you feel more sculpted, lifted, and feels flattering on the body. Even though it stretches, it does so in style. It has a four-way stretch moving alongside you. A bonus that comes with the leggings is the lack of side seams. These pairs of leggings come in different shades and colors. Since airbrush leggings came out in 2018, customers have reported how durable they are and great for movement, especially yoga. 
The waistband is intact and doesn't move even during complicated yoga poses. The fabric has a cotton-like feel on the skin and seamlessly gives you that sculpted look. It is best for activities like hiking, barre, and vinyasa. These leggings are also full-length and favor even tall individuals who usually find leggings that stop at their shins.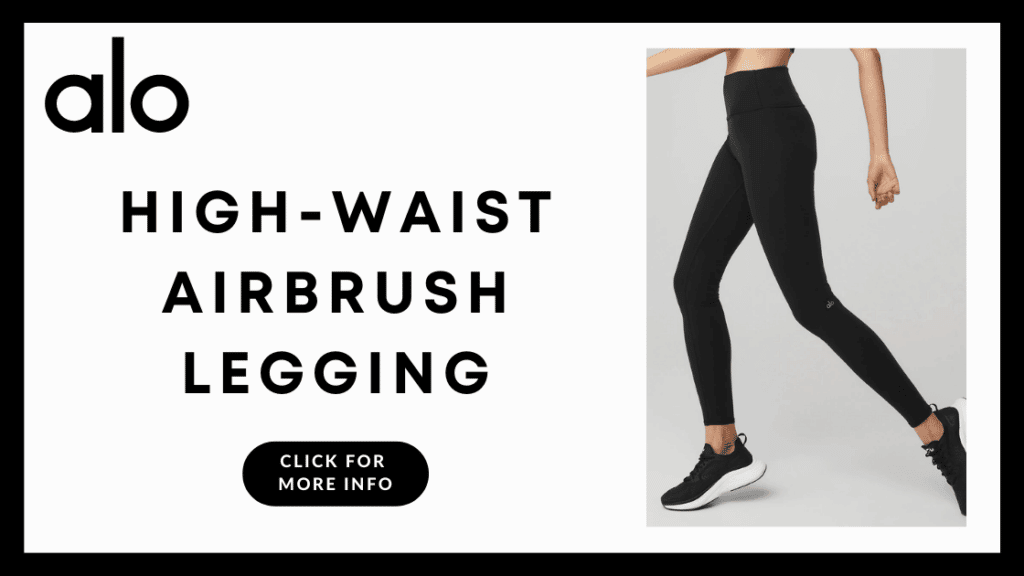 2. Alo Yoga Women's Goddess Ribbed Legging
These Goddess Ribbed Leggings are famous for their unique style. They contain a leg-warmer common that makes them stand out. The Alo goddess ribbed leggings come in two categories the original and latest versions. The original version has a wide variety of colors, while the newer version has even softer fabric making it softer and comfortable. 
These leggings take way too long to fade, giving you service for years. They also come in different colors, so you can personalize the leggings according to what you desire. The leggings have a four-way stretch capacity but stay in place when performing different body-bending yoga postures. It is high-waisted, comfortable, and can cover your heels if you like that style, which some users do.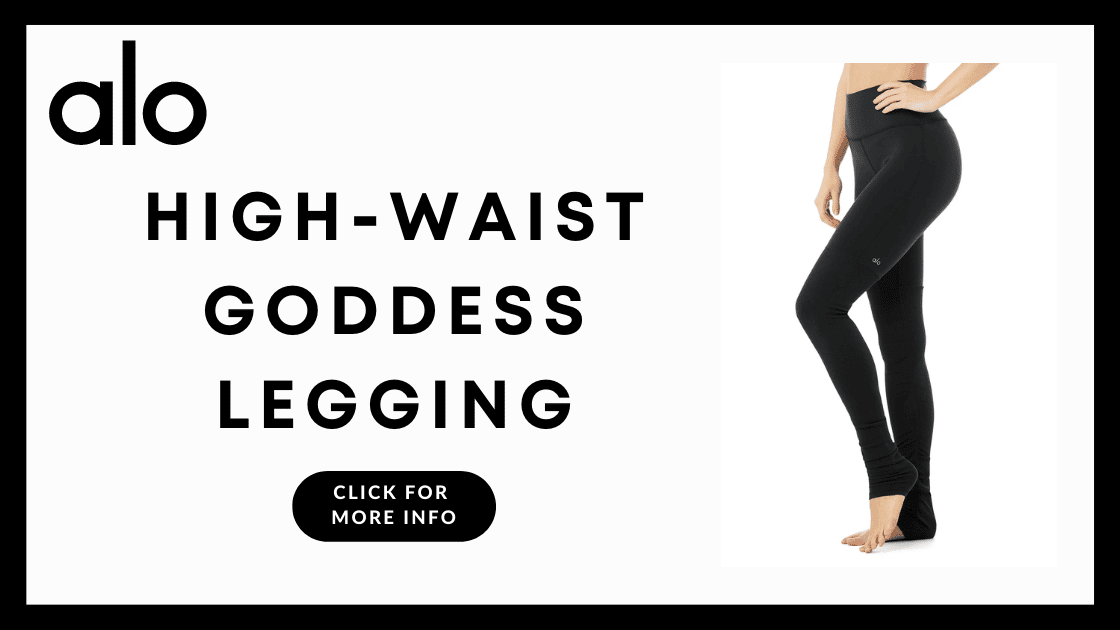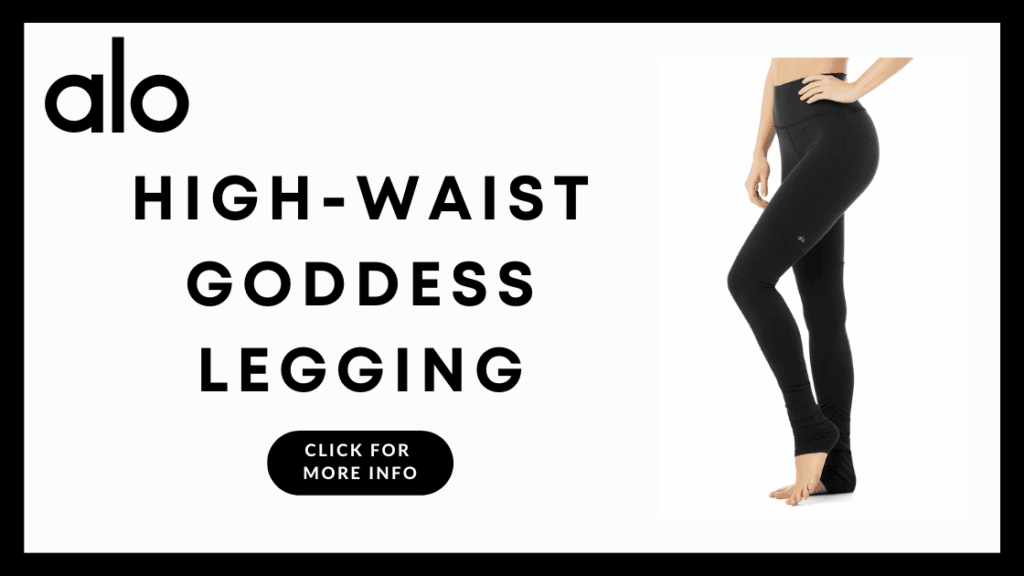 3. High Waist Airlift Leggings
These pair of leggings 'High Waist Airlift Leggings' feel nice to the skin and is a great option for sweaty sessions. The fabric is opaque and when worn it looks and feels like second skin. These pants also have a light sheen to them and have a lot of stretch allowing you to move through movements without restriction. 
This pair of leggings hug the body in all the right places giving you a flattery look. The waistband is firm but doesn't dig into the skin.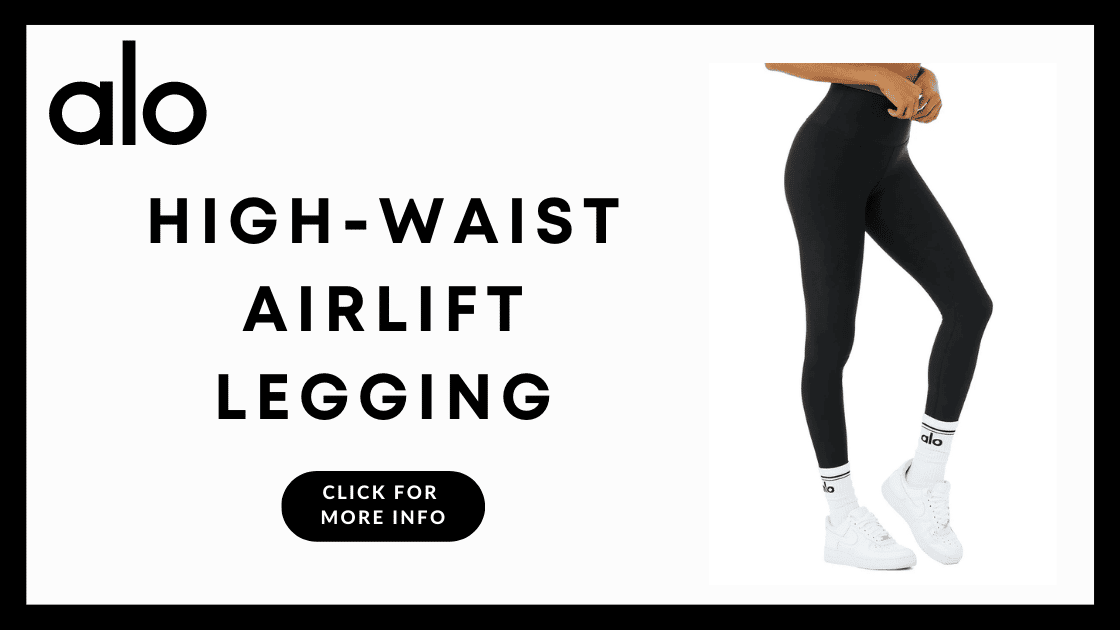 Are Alo leggings worth it?
Alo leggings are worth the fuss. Even though they are trendy and fashion-focused, they are practical, and anyone can wear them while performing different activities. Most reviews say these leggings are buttery soft, flattering, and silky. But, there is more to the leggings than just the feel, like:
Durability:

Alo leggings are durable and will serve you for years to come. The material the leggings are made out of is high quality. These leggings aren't ones you need to go soft on, you can do whatever exercise you need to in them, and they will still stay up and take you through our sessions and more to come without giving out. 

Versatile:

These pair of leggings are great not only for yoga but a multitude of other things. First off, Alo leggings are very fashionable, and you can wear them while going out to run errands or attending brunch with the girls after your yoga class. Most celebrities like Hailey Bieber have made these trendy, so you don't have to worry about people looking at you the wrong way. They probably will be admiring the fit. You can wear them during your vinyasa class, workouts sessions, and even outdoor activities like hiking. 

Ventilation:

We all know how hot it can get when working out. Of course, a pair of heavy leggings won't help the situation. But Alo leggings are made in such a way that they have a high-quality mesh that allows ventilation and regulation of body temperature. The material is good as it will enable you to do intense yoga sessions without feeling too hot and uncomfortable. 

Fabric:

The fabric feels soft and buttery on the body. It is also super stretchy, allowing you to perform any body-bending activities with it as it stretches four-ways following the body's lead. Even though it's flexible, it still stays in place as you move. The high-waist style is not only flattering but also fashionable. The waistband doesn't bite into the skin, which is more than we can say for most legging brands. 

Color:

Alo Yoga has created leggings with varying shades, which allow you to select each one for different functionality and occasion. There are neutral colors for those who prefer such, and bright colors for people who want more colors. The range of colors allows one to choose something they are comfortable with instead of choosing due to availability. 

Features:

Alo leggings come in different lengths allowing one to choose according to their preference or height. Some leggings can go over the heel, while others barely touch the shins. These varieties are welcome as people have different style choices when it comes to leggings. Alo leggings contain ripped leggings that allow you to show some skin fashionably if you are in the mood for it. These leggings are very flattering too. These features give customers an option to choose their leggings according to their preferred style. 

Size:

Alo leggings are true to size. The size you order online is what you get. You don't have to stress finding your proper size online because you will find it right there, and it will be as anticipated. But if you pick the wrong size, you can return it within thirty days, and you will get your money back. This policy by Alo Yoga allows the customer to get what's theirs back if it's not as promised. You can even return it and get a different size if you underestimated your size or maybe overestimated it. 
All the above qualities witnessed in Alo leggings show just how good these leggings are they are not only for yoga. They serve various functions and come in different forms for use as the owner desires. So, yes, Alo leggings are totally worth it. 
Alo leggings are the best leggings in the market right now. Not only are they highly fashionable, but they are also practical, and they do the jobs they are intended to. You can wear these and look fashionable while still going to your yoga class, meeting friends after for coffee, and going grocery shopping later on. They look flattering on the body and will boost your confidence. 
It is not right to pick out leggings without knowing their background, and Alo leggings check that box. They are ethically produced and do not harm the environment because the company uses eco-friendly products to make these garments and store them. You will be wearing comfortable, fashionable, and ethically sourced activewear if your purchase Alo leggings.