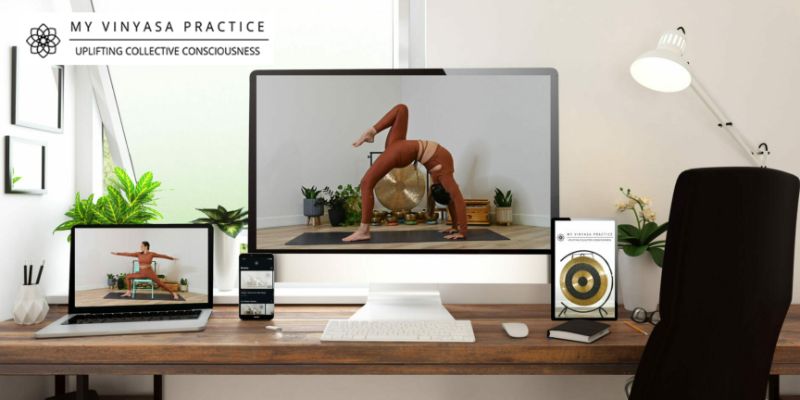 My Vinyasa Practice's 10 Best Yoga Certifications Online
E
mbark on a transformative journey through the world of yoga with My Vinyasa Practice, a reputable and well-established online yoga education provider. With a diverse range of high-quality courses, My Vinyasa Practice is dedicated to helping students develop and deepen their practice, as well as empowering aspiring yoga instructors with the knowledge and skills they need to thrive. Discover their extensive selection of courses, catering to all experience levels and interests, and find the perfect path to enhance your yoga journey.
Who is My Vinyasa Practice?
My Vinyasa Practice is a leading online yoga education provider that offers a wide array of courses and certifications. With a focus on accessibility, affordability, and quality, they aim to make yoga education attainable for everyone, regardless of their background or financial situation. My Vinyasa Practice's commitment to inclusivity and their passion for sharing the benefits of yoga have earned them a loyal and ever-growing community of students and teachers worldwide.
Why take an online course from My Vinyasa Practice?
My Vinyasa Practice offers high-quality online yoga courses taught by experienced teachers.

Their courses are accessible to anyone, regardless of their location or schedule.

They offer a variety of courses, including 200-hour and 300-hour teacher training programs, as well as courses focused on specific areas of yoga practice.
What is needed to set up a space for taking an online yoga course?
A quiet and private space where you can practice without interruption.

A computer or mobile device with a stable internet connection.

A yoga mat and any props (blocks, straps, blankets) that you may need for your practice.

Comfortable clothing that allows you to move freely and easily.

Good lighting and a clear camera angle so that your teacher can see you clearly.
My Vinyasa Practice's 10 Best Yoga Certifications Online
The Yoga Beginner Series is an introductory course aimed at teaching beginner-level practitioners the essentials of yoga. For $79, students will learn 12 yoga postures, build confidence in their practice, explore the mind-body connection, understand basic yoga terminology, and learn about the positive aspects of yoga. Instructor Leti Alvarez focuses on teaching through the Universal Principles of Alignment, ensuring both effective and safe poses and postures.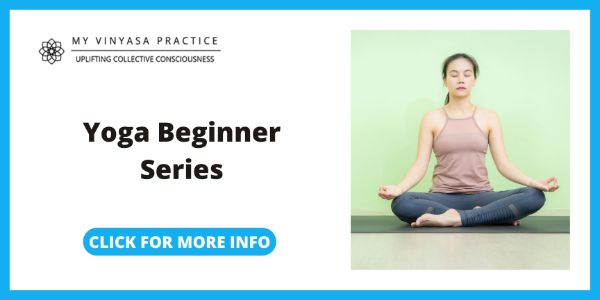 5. Online Advanced Anatomy & Physiology
The Online Advanced Anatomy & Physiology Course from My Vinyasa Practice offers 40 hours of online videos, lectures, and written content. For $95, students will learn about the myofascial system, meridians, nadis, and their relationships, and the importance of these concepts in yoga practice. The course is suitable for those looking to deepen their practice or teachers seeking to enhance their training foundations.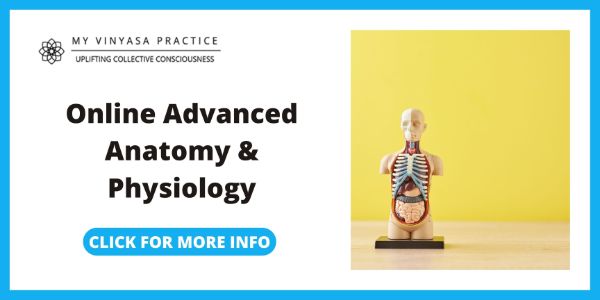 6. Online Restorative Yoga Certification
My Vinyasa Practice's Online Restorative Yoga Certification is a self-paced course designed for busy yoga instructors. This 40-hour training counts towards a continuing education certification with Yoga Alliance. The course covers restorative asanas, dynamic sequences for cooldown, stress management, and incorporating sound, oils, and aromatherapy into restorative yoga.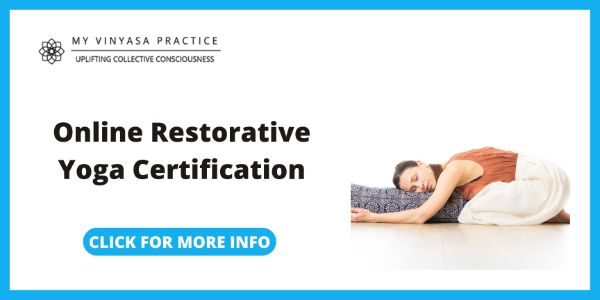 My Vinyasa Practice offers an eight-week flexible online course for the 200-hour yoga teacher training certification. With various multimedia learning opportunities such as e-books, peer mentorship programs, pre-recorded classes, podcasts, and study groups, this course caters to diverse learning styles. Students will study various aspects of yoga, including history, philosophy, anatomy, and sequencing.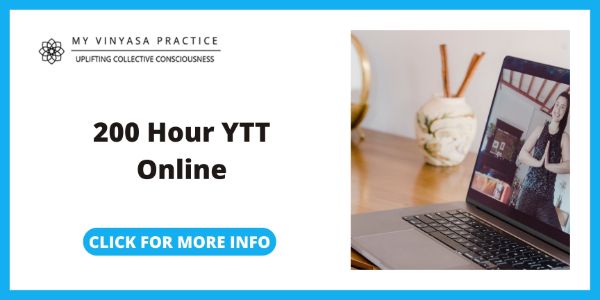 My Vinyasa Practice provides a 300-hour online yoga teacher training course that focuses on application-based learning. Students will explore trauma-informed yoga training, restorative yoga, and adaptive yoga certification, among other topics. The curriculum is designed to deepen the understanding of yoga practice and teaching methodologies.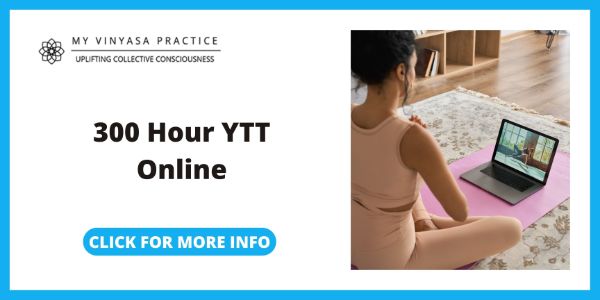 Final Thoughts on My Vinyasa Practice's 10 Best Yoga Certifications Online
In conclusion, My Vinyasa Practice offers a vast array of online yoga courses and certifications to suit the needs of every student, from beginners to experienced practitioners and aspiring instructors. With a focus on quality, affordability, and accessibility, their programs are designed to empower you on your yoga journey, providing the tools and knowledge necessary to cultivate a deeper understanding and practice. Begin your transformative journey today with My Vinyasa Practice and experience the life-changing benefits of yoga for yourself.